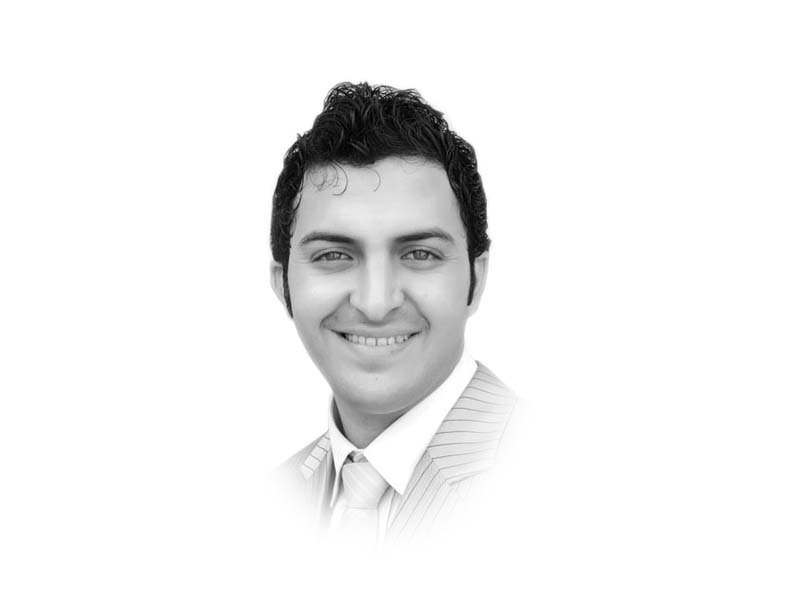 ---
The pen is mightier than sword, wrote novelist and playwright Edward Bulwer-Lytton in 1839, while Prophet Muhammad (peace be upon him) said that "the ink of a scholar is holier than the blood of a martyr."

The brutal terrorist attack on the Army Public School in 2014 and this year on Bacha Khan University, which has resulted in heart-wrenching scenes of hostel rooms soaked in the blood of innocents, are gruesome acts of barbarism.

Just a few days before the attack on Bacha Khan University, parents in Khyber-Pakhtunkhwa were panicked to learn of rumours of a potential terror attack, and immediately pulled their children out of schools. Due to socioeconomic evils, providing quality education to children in Pakistan has not always been an easy task for parents.

But now they are posed with an even trickier ordeal — to ensure that their children are safe in educational institutions. As sending kids to school is becoming frightfully similar to sending them into a war zone, the fear of seeing their child in a coffin lies deep in the heart of Pakistani parents. They are sent to school to be provided an education — not to be turned into martyrs.

Highly able academics from humble backgrounds were killed in the attack on Bacha Khan University. Professor Syed Hamid Hussain, a PhD in Organic Chemistry from Bristol University and the author of seven original papers could have found lucrative jobs in the West, but opted to return home, to the backwaters of Charsadda to teach at Bacha Khan University. Being a prudent nation we need to provide the families who lost their children with moral support and comfort in these trying times. The authorities concerned must formulate a solution in the form of a genuine vision and a return to a Pakistan that we once had. The same Pakistan where we could stay out all night without being concerned about security, where relationships mattered more than money, where living in harmony was all that we knew, where our schools were safe and neighbourhoods calm and where bloodshed was rare. We wish for Pakistan to rise once again. We should be more than a nation that only mourns terror strikes and awards degrees in martyrdom

Published in The Express Tribune, February 19th, 2016.
COMMENTS
Comments are moderated and generally will be posted if they are on-topic and not abusive.
For more information, please see our Comments FAQ