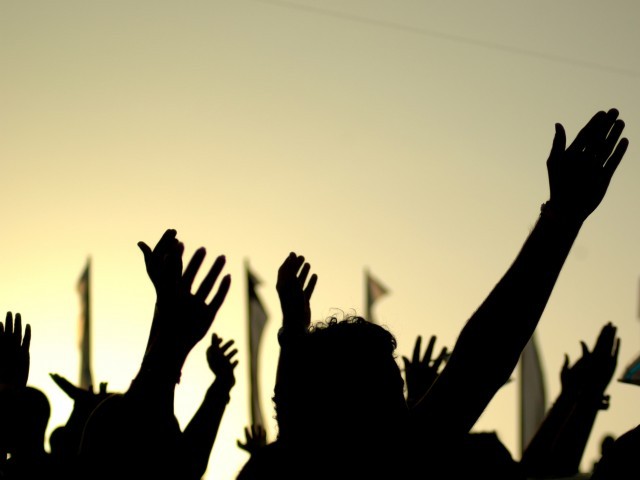 ---
PESHAWAR: The FATA Political Alliance continued to protest for the second consecutive day on Tuesday to demand the merger of Federally Administrative Tribal areas with Khyber-Pakhtunkhwa.

They also demanded that the government give legal, political, constitutional and basic human rights to tribespeople at par with the rest of the country.

Representatives of political parties held a sit-in outside Peshawar Press Club. Pakistan Peoples Party leader Akhunzada Chattan, Awami National Party representative Nisar Mohmand, Pakistan Tehreek-e-Insaf's Iqbal Afridi, Qaumi Watan Party worker Zahir Shah Saafi, Jamaat-e-Islami's Zar Noor Afridi, Tribal Lawyers' Forum member Ijaz Mohmand and Taj Mahal Afridi also participated.

Speaking to The Express Tribune, Ijaz said, "We urge the government to declare us citizens of this country, which is only possible with merger of Fata and K-P." He added,"The tribespeople should be given representation in the K-P Assembly." Ijaz said Fata's elected parliamentarians have already submitted a bill in the National Assembly; it should be made part of proposed 22nd amendment in the Constitution. Chattan added, "There will be no end to lawlessness in the country till we get rid of the Frontier Crimes Regulations (FCR)."

FATA Reforms

Commenting on the matter, Nisar said after the Fata parliamentarians submitted their bill, the government had announced a five-member committee.

"This committee is meant to sabotage consensus being built amongst tribespeople on the infamous FCR system." He said all sorts of issues, particularly extremism and terrorism, could easily be done away with if Fata and K-P became one entity. This, Nisar said, would give due constitutional rights to tribespeople.

Meanwhile, leaders of various political parties visited the sit-in and expressed solidarity with the protesters.

Published in The Express Tribune, February 17th, 2016.
COMMENTS
Comments are moderated and generally will be posted if they are on-topic and not abusive.
For more information, please see our Comments FAQ