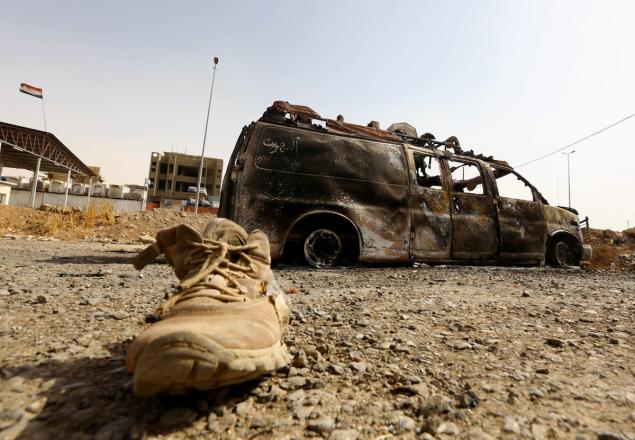 ---
ISLAMABAD: Pakistan on Monday expressed readiness to assist war-torn Iraq in efforts to reconstruct and rebuild the country.

"Pakistan is willing to provide all possible assistance for reconstruction in Iraq," Minister of Defence Production (MoDP) Rana Tanveer Hussain said during a consultation with Ambassador of Iraq Dr Ali Yassin Mohammad Karim, a press release said.

Tanveer also offered the services of skilled and semi-skilled Pakistani workers to Iraq.

How can Pakistan be an effective mediator between Saudi Arabia and Iran

"Pakistan and Iraq have been cooperating in the field of defence, mainly encompassing exchange of defence delegations.

Pakistan supports the sovereignty, independence and territorial integrity of Iraq," the minister said.

Pakistan to enhance defence equipment production, tap global market



Dr Karim highlighted the need for having joint ventures in different sectors. He made special mention that Pakistan and Iraq are facing terrorism as common enemy.

The US-led coalition fighting Islamic State (IS) has been aiming to recapture Iraq's second city Mosul, working with Iraqi government forces, and drive the militants out of Raqqa, their stronghold in northeast Syria, Arab and Western officials had said on February 2.

If it succeeds, the coalition will have struck a crippling blow against Islamic State's self-proclaimed caliphate in Iraq and Syria.

The strategy is to regain territory at the heart of IS's cross-border state, take both its "capitals", and destroy the confidence of its fighters that it can expand as a Sunni caliphate and magnet for militants, according to these Arab and Western officials, few of whom were willing to speak on the record on a matter of such strategic sensitivity.

In the year after the militants' summer 2014 surge back into Iraq from the bases they managed to build amid the chaos of Syria's civil war, IS momentum as a rapid, flexible and brutal military force seemed unstoppable.

But in the past nine months IS has lost swathes of territory and strategic towns. In Iraq it was driven out of Tikrit and Sinjar in the north, the oil refinery town of Baiji in central Iraq, and Ramadi west of Baghdad in Anbar province, the heart of insurgency after the 2003 US-led invasion that toppled Saddam.

Published in The Express Tribune, February 16th, 2016.