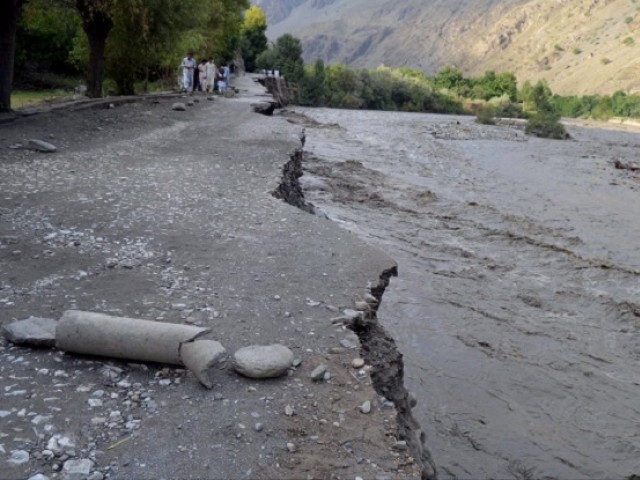 ---
CHITRAL: Rights Protection Movement (RPM) and local representatives have demanded the incumbent Assistant Commissioner, Hameedullah, be transferred. They complained he was responsible for the fact that many floods and earthquake victims are still without aid.

At a news conference held at Chitral Press Club on Monday, they threatened the government of consequences if the transfer does not take place in a week.

RPM Chairman Rehmat Salam Lal said the assistant commissioner does not trust his staff and showed little interest in his duties, which was one of the reasons why floods and earthquake victims have still not received aid. Another speaker at the conference said the AC's behaviour with locals was hostile.

As per the speakers, over 14,000 people registered themselves for compensation for losses incurred during the floods and earthquakes. However, according to one speaker, only 4,000 people have been compensated.

When asked, Hameedullah told The Express Tribune he has responded to each of the grievances put before him.

He said the issue arose when the initial surveys and second surveys of the flood and earthquake victims showed varying results. "The initial survey showed 10,000 affected people," he said. "Another survey was carried out which showed 6,000 people were affected." He said one more survey was conducted, the final result brought down the count number of the affected people to 4,200 people, all of whom have been compensated.

"We are struggling to achieve transparency," said the AC. "We are trying to work in the public's interest; not in the interest of a few groups who demand to be compensated, claiming to be victims."

Published in The Express Tribune, February 16th, 2016.
COMMENTS
Comments are moderated and generally will be posted if they are on-topic and not abusive.
For more information, please see our Comments FAQ