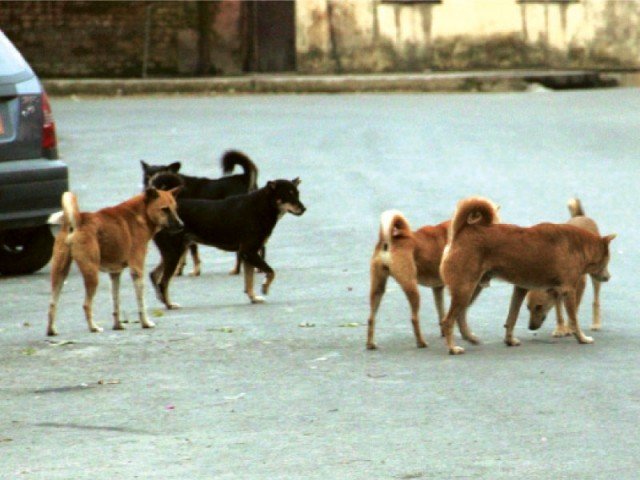 ---
KARACHI: A heart-breaking incident occurred in Clifton's Bath Island on Thursday, when a District Municipal Corporation (DMC) garbage collector allegedly killed four pet dogs.




Haleem Khan, a resident of Bath Island, informed The Express Tribune that he, along with his neighbour, adopted stray dogs - Langra, Kaato, Peeto and Lucy - as pets two years ago to guard their neighbourhood from thieves, which the canines did with great zeal.

Khan said none of the locals had any complaints with the dogs until this incident. According to him, a man named Gulsher, who claimed to be a government official, killed them through a DMC garbage collector who fed the dogs poisoned food.

The situation is beyond traumatising for local residents, who were very attached to their canine protectors.

"Syed Mustafa Ahmed, who belongs to Home Four Paw and Claw, 'an animal service provider", said he was helping residents take appropriate legal action and hopes they will get the justice they deserve. As per the Pakistan Prevention of Cruelty to Animals Act, 1890, killing any animal is a criminal offence and is punishable with six-month imprisonment.

Ahmed also explained that there is a course of action that should have been taken to solve the problem without resorting to such drastic, cruel means; one must file a complaint to the pet owner or the local municipal corporation. He claimed that whatever happened has no justification.

"It's totally inhuman to kill these dogs, what was their fault? What did they do?" asked Khan, with tears in his eyes. Sadly we have lost a soft corner for animals, he lamented, adding that dogs are very loyal pets. He explained that they have tried to talk to the person accused of killing their dogs but the man has not showed up since the incident occurred.

Khan said that an FIR against Gulsher will be registered today (Monday) and the case will be proceeded with until they get justice.

Salman Ali, a dog lover, expressed sorrow over the incident. He said that no words will be enough for the loss of such beloved pets. "They [dogs] protect us and care for us more than any armed guard," he added.

Another dog lover, Shehzad Hasan, explained that he has six canine companions and cannot even imagine the horror of such an incident. Killing an animal is not the solution, you can relocate the stray dogs if they are problem for anyone but killing is not an option, he said.

The Express Tribune contacted the alleged dog killer, Gulsher, who declined to comment. Instead, he said, "Aap mujhe jaante nahi hain" [you don't know who I am].

Published in The Express Tribune, February 15th,  2016.