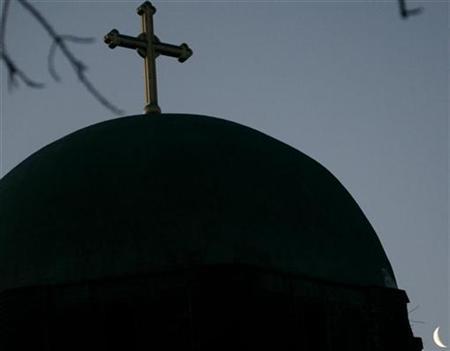 ---
FAISALABAD: An inquiry committee has been formed by the district administration of Faislabad to probe allegations of employment discrimination by a Christian waterman who says his school headmistress is forcing him to work as a sweeper because of his religion.

Qaisar Jahan, a waterman at Government MC Girls' High School in Partap Nagar, told The Express Tribune he had been at the school since November 2015. "I was employed as waterman but the headmistress later told me that I cannot do this job because I am Christian", Jahan said.

He said Naheed had told him to work as a sweeper if he wanted to keep his job at the school. "I told her I had not been hired as a sweeper and wanted to work as a waterman," he said,

He said she then wrote a letter to the EDO's office, saying he was insolent, lazy and disobedient. He said he had also written to the DCO's office and had complained about her  discriminatory attitude.

Talking to The Express Tribune, the headmistress said there was no use of a waterman at the school as the drinking water was easily available for children. "I asked Jahan to work as sweeper in the school instead of sitting idle in school grounds," she said. She said Jahan spoke rudely to her and refused to do the work she assigned him.

"On his repeated refusal to work, I complained about this to the EDO and requested him to replace him with a sweeper in the school," she added. "We have one sweeper on the campus. We need at least two more sweepers to relieve her of her burden."

A spokesman of the DCO's office said the issue a team had been formed to investigate the incident.

Published in The Express Tribune, February 14th, 2016.
COMMENTS
Comments are moderated and generally will be posted if they are on-topic and not abusive.
For more information, please see our Comments FAQ