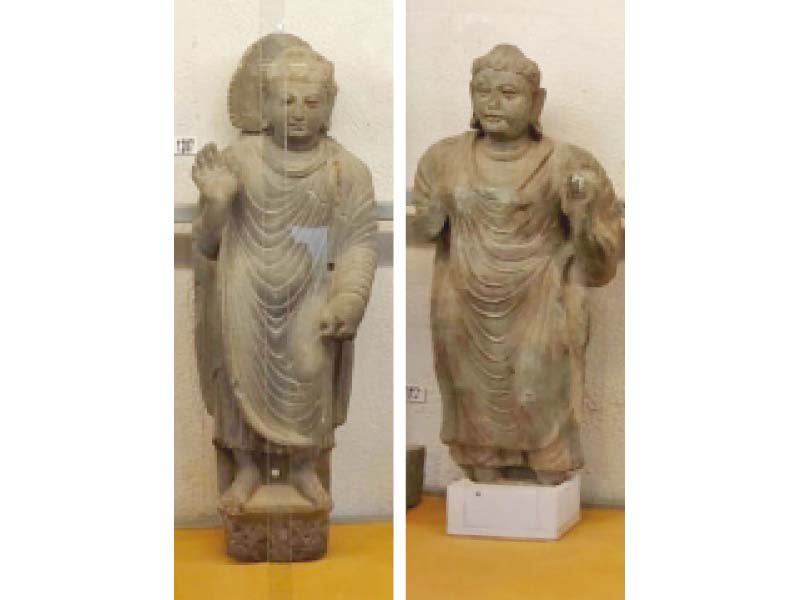 ---
MINGORA: Law and order of Swat deteriorated when militants destroyed half the city in 2008. In the absence of a working government and with media centres targeted and damaged, art and archaeology in the city suffered tremendously.

It reopened in 2014 with assistance from the Italian government; the museum is going through a revival. It now serves as an attraction for hundreds of tourists – both local and global.

While speaking to The Express Tribune, curator Faizur Rehman said the museum has been restored to promote tourism. "The items present in the building are nearly 1,000 years old, inspiring awe in all those who visit," he added.

Residents of Swat are equally pleased with the museum's restoration. They believe a museum of art and historical artefacts is one of the fundamental structures in a city that roots people and gives them a sense of connection with the past and its traditions.

Qasim Khan, a resident of Mingora said, "The museum is now a place full of happy people – tourists from the country as well as from abroad help bring life to the city."

Usman Ali, a tourist from Karachi told The Express Tribune, "Swat Museum is one of the few places where I see a combination of well-preserved culture and traditions."

Historical context

The museum was inaugurated in 1963 by the former president of Pakistan Muhammad Ayub Khan.

It was reconstructed (before its opening in 2014) at an estimated cost of $700,000 under a project funded by the Pakistan-Italian Debt Swap Agreement and implemented by the Archaeology Community Tourism – Field School Project.

The museum has been designed by Italian architects Ivano Marati and Candida Vassallo, and set up in collaboration with an engineer from the University of Naples Federico II and engineers from the University of Engineering and Technology, Peshawar.

The building, containing relics and ruins dating back to 3,500 BCE, comprises nine galleries. Each section preserves untold stories of various eras.

It displays original relics from the Stone Age, Gandhara civilisation, Buddhist civilisation, as well as the period of Sikandar-e-Azam (Alexander the Great) and Mehmood Ghaznavi.

At least 21 historical sites are linked and connected to the museum. Swat Museum guides take tourists to these ancient sites, helping them explore the ruins in person and then linking back their importance and contextualisation at the museum.

Published in The Express Tribune, February 14th, 2016.