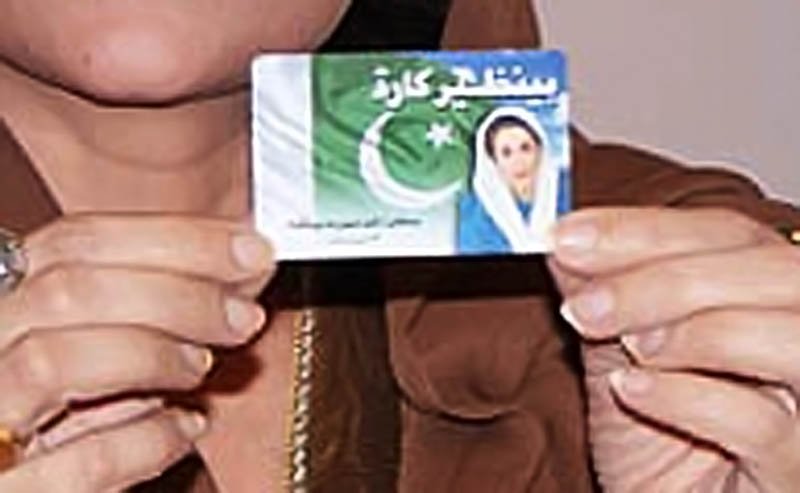 ---
ISLAMABAD: The federal government announced on Saturday an increase of Rs6 in monthly stipend of Benazir Income Support Programme (BISP) taking the monthly stipend to Rs1,566, a step which is aimed at off-setting the impact of inflation on the poorest of the poor of the country.

After the consultation with the Prime Minister Nawaz Sharif, it has been decided to increase the annual stipend of BISP beneficiaries from Rs18,000 to 18,800 per annum in accordance with the increase in Consumer Price Index during the last year, read a statement issued by the Ministry of Finance.

The net addition in aid to the downtrodden is only Rs800 per annum, which is 4.44% higher than the amount the poorest people were getting previously.

Waiting on aid: BISP benefitting few in Wana as survey on hold

"The decision would contribute to mitigating the effect of inflation on the BISP beneficiaries', said Finance Minister Ishaq Dar.

The beneficiaries under the BISP would be paid at the increased rate of Rs4,700 per quarter with effect from July 1, 2015, the ministry said adding that the government would pay the arrears to roughly five million beneficiaries.

24,000 women will be provided interest free loans in G-B

The arrears would be paid along with the next installment. The Finance Division has already issued instructions to BISP to ensure disbursement of quarterly stipend at the enhanced rate.

The present government, Dar said, is fully committed to protect the most vulnerable segments of the society and for this purpose the annual allocation for BISP has been enhanced by the present government from Rs40 billion to Rs105 billion.

Further, the statement said the annual stipends had been enhanced from Rs12,000 to Rs18,800 during the last two years.