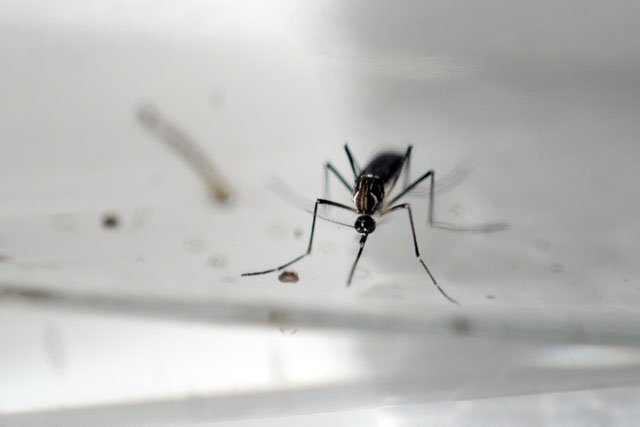 ---
FAISALABAD:



"No Zika virus has been reported in any part of Pakistan," said Professor Zahid Masood, head of the Community Medicine Department at the University of Faisalabad (TUF).




He was addressing an awareness seminar. Masood said Zika virus could be transmitted from a pregnant woman to the foetus. He said serious birth defects of including microcephaly (abnormally short heads) had been reported in babies of some women infected with Zika virus while pregnant.

Threat of epidemic: 'Dengue mosquito's presence can lead to Zika virus outbreak'

"Knowledge of the link between Zika and birth defects is evolving. Until more is known, special precautions are recommended for pregnant women."

He said pregnant women should consider postponing travel to any area where Zika virus had been reported.

"If you must travel to one of these areas, talk to your healthcare provider first and strictly follow steps recommended to prevent mosquito bites during your trip," he said.

He said the most common symptoms of a Zika infection were fever, rashes, joint pains or conjunctivitis (red eyes). He said other common symptoms included muscle pain and headaches. The incubation period (the time from exposure to development of symptoms) for Zika virus is not known, the doctor said, but was likely to be between a few days and week.

He said the illness was usually mild with symptoms lasting for several days.

China confirms first case of Zika virus: Xinhua

"People usually don't get sick enough to go to the hospital and they very rarely die of Zika," he said.

He said symptoms could be treated with rest, fluids, and paracetamol, while aspirin and other nonsteroidal anti-inflammatory drugs should be used only when dengue had been ruled out to reduce the risk of bleeding.

Masood said there was a link between Zika fever and neurologic conditions in infected adults, including cases of the Guillain–Barré syndrome.

He said since April 2015, a large, ongoing outbreak of Zika virus that began in Brazil had reportedly spread to much of south and central America and the Caribbean.

"Brazilian health authorities reported more than 3,500 microcephaly cases between October 2015 and January 2016. Some of the affected infants had a severe type of microcephaly and some died," Masood said.

"During large outbreaks in French Polynesia and Brazil in 2013 and 2015 respectively, national health authorities reported potential neurological and auto-immune complications of Zika virus disease," he said.

He said recently in Brazil, local health authorities had observed an increase in Guillain-Barré syndrome which coincided with Zika virus infections in the general public.

Zika virus — be prepared

He said agencies investigating the Zika outbreaks were finding an increasing body of evidence about the link between Zika virus and microcephaly. "However, more investigation is needed to better understand the relationship between microcephaly in babies and the Zika virus."

Masood said there was no vaccine so far to prevent Zika. He said mosquitoes that carried Zika virus bit mostly during the daytime. He said the mosquitoes that carried also transmitted chikungunya viruses.

Published in The Express Tribune, February 13th, 2016.
COMMENTS (2)
Comments are moderated and generally will be posted if they are on-topic and not abusive.
For more information, please see our Comments FAQ