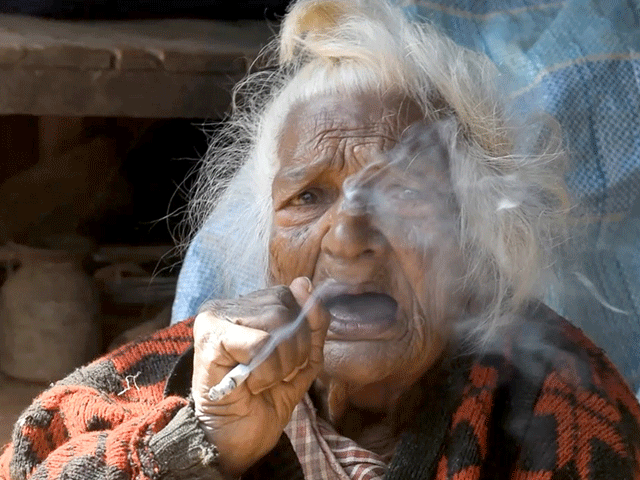 ---
Smoking kills? A 112-year-old Nepalese woman has proven otherwise.

In a rather unusual admission, Batuli Lamichhane has claimed that the secret behind her long life is smoking 30 cigarettes a day.

"People of this modern age have too much stress. And those who do not work or are idle in their old age won't live long. So you have to be active and stress-free," Lamichhane told Metro News.

Born in 1903, Lamichhane who started smoking at the age of 17 and has continued smoking cigarettes for over 95 years said, "There is nothing wrong with smoking."

However, she advises that "commercially-made" cigarettes should be avoided, the 112-year-old instead recommends locally-made cigarettes called beedis made from wrapped tendu leaf.




5 proven strategies to help quit smoking

"You should always be happy, then you will live a long life," she said. Lamichhane still takes care of her own chores.

"I don't really care how old I am. But I am old nonetheless. I have seen a lot of things change during my lifetime," she added.

Lamichhane has outlived all her four children except for one, her eldest son who is now 85 years old. She claims her husband left for India about 80 years ago to find a job and she hasn't heard from him since.

She currently lives with relatives and off donations from a nearby Hindu temple, since the roof of her home caved in during the April 2015 earthquake in Nepal.

Here she is, smoking like a boss:


COMMENTS (2)
Comments are moderated and generally will be posted if they are on-topic and not abusive.
For more information, please see our Comments FAQ