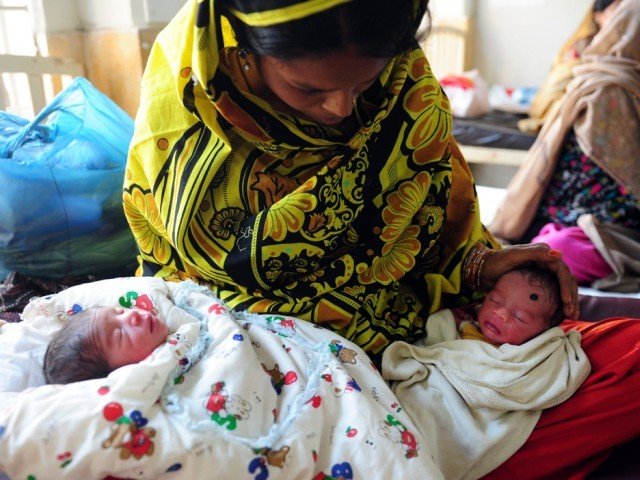 ---
"I don't have money to bury my own baby," shared a new mother, who lost her baby due to complications at birth. When Neha Mankani, a LUMS graduate-turned-midwife, heard stories like these at the hospital every day, she realised that something had to give. This is a story that needs to be told to understand that there are people in Pakistan who choose to walk on life paths that stray from convention, where most of us are too afraid to go. "The first time I delivered a baby," shares Neha, "I remember my hands were shaking because I was so nervous, but the fact that you're such a big part of this baby and mother's story is a crazy, good feeling."

Being a midwife can deliver moments of joy and sadness with equal force. "My hospital has an infertility clinic," shares Neha. "So we often have women who give birth after years (even decades of infertility). I've met a number of women like that and the kind of joy that their baby brings them is so great, it's transferred to everyone around them." There are heart-wrenching moments of sadness too. "Delivering dead babies or babies that are born too early and have no chance of survival is heartbreaking. The kind of vacant expressions that women who have lost their babies have, always stay with you."

Unusual birth: Woman delivers baby girl in hospital toilet

A few years ago, Neha flew down to Uganda over summer to work in a refugee camp while securing her Master's in Public Health from the prestigious Columbia University in New York. This is where she began a conversation with herself about wanting to make a difference not just at a macro level but also at a micro level where she could physically make a difference, one life at a time. Later, she joined the Lady Dufferin Hospital's 18-month midwifery programme in Karachi. In the process of her training, she realised that women from disadvantaged backgrounds often don't plan for emergencies which can create major problems for their babies, due to lack of funds. So she started a small fund, generating resources from her friends and family to help out mothers and babies.

"With the mama baby fund, I often meet people who are in very desperate situations because of unanticipated emergencies," shares Neha. "Two moments that stand out: one morning, I walked into the labour room and asked an old woman to bring breakfast for her daughter who was in early labour and she said she couldn't as she didn't have money for it right now. The second moment (the story that prompted the start of the mama baby fund) occurred when I was working in the nursery and we drew blood from a sick baby for a blood culture test. I gave the sample to his grandmother who brought it back after 10 minutes and said it costs too much and she emptied her pockets and she only had Rs5. She told me to keep the sample while she tried to arrange the money overnight and that's when I decided some kind of emergency fund needed to be in place."

Seattle police pull over speeding car, help deliver baby

Neha Mankani was initially hesitant to be interviewed for this story because she didn't want to draw attention to herself. It's difficult to critique a woman who does so much good but it's important to talk about the value of advocacy here. People who do bad things in Pakistan roam openly and boast about their ill-gotten wealth or favours. But people like Neha — the men and women we need to hold up as role models to show the extraordinary Pakistani spirit all around us — shy away from speaking about their experiences. This needs to change if we want to trigger an avalanche of positivity to combat the quicksand of negativity and cynicism, which Pakistan is hopelessly trapped in. We're surrounded by an equal amount of positive and negative energy, but the media and chattering classes only focus on the negative. If we don't tell the stories of good people, we'll fall into the trap of thinking everyone is bad.

I asked Neha for a message for young people looking to make a difference in Pakistan. "You'll always meet critics," shares Neha. "It's important not to let them come in your way. I meet a lot of people who are very encouraging, but also a lot of people who say 'ok so you're a dai (midwife)… tell me how that makes sense with your degree?' Midwifery is a difficult profession in Pakistan where a midwife is synonymous with a traditional birth attendant and people don't understand what I'm doing with my life and why I'm doing it. If something makes you happy and makes sense to you, it doesn't matter whether it makes sense to other people!"

Published in The Express Tribune, February 11th,  2016.

Like Opinion & Editorial on Facebook, follow @ETOpEd on Twitter to receive all updates on all our daily pieces.

 
COMMENTS (18)
Comments are moderated and generally will be posted if they are on-topic and not abusive.
For more information, please see our Comments FAQ