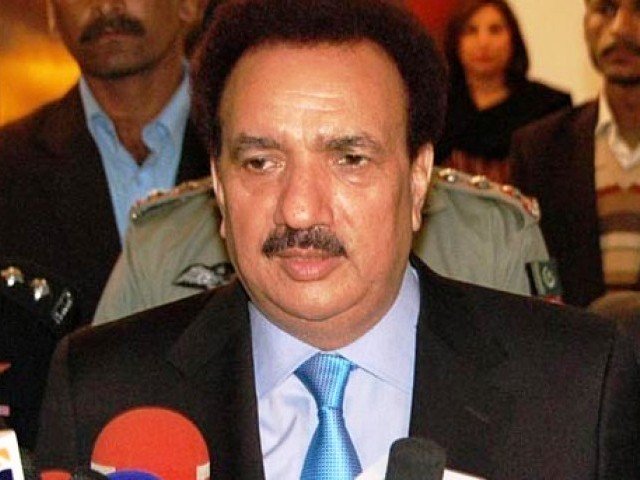 ---
ISLAMABAD/NEW DELHI: Pakistan's former interior minister Rehman Malik has rubbished the testimony of David Headley before a Mumbai court about his alleged role in carrying out the deadly Mumbai attacks in November 2008.

On the second day of his video-linked testimony from an undisclosed location in the US, the Pakistani-American claimed on Tuesday Lashkar-e-Taiba (LeT) militants planned to attack a meeting of Indian defence scientists at the Taj Mahal hotel about a year before they struck on 26/11. Headley told the court that he had attended a meeting of LeT operatives in Pakistan's Muzzafarabad region in 2007, where the plan to kill the defence scientists was discussed.

Mumbai attacks: Contempt of court notice against Rehman Malik

He said the meeting was attended by his Lashkar handler Sajid Mir among others. It was decided that "I should go to India", tasked with the reconnaissance of the Taj Mahal Palace. "We made a mock Taj," he said. "They were discussing the entrance and exit of the hotel and the location of the convention halls. They had information there was a meeting of Indian defence scientists in the near future... the plan was to attack during the meeting."

The "plan to attack the conference hall in Taj was cancelled due to logistical reasons, like it was not possible to get weapons and personnel to the hall," he added. Another reason was that he could not get details about the exact schedule of the conference, which was also cancelled later.

Headley, 55, was jailed for 35 years in 2013 by a Chicago court for his role in the November 2008 Mumbai attacks. The attacks, which lasted for three days, have long been a source of acrimony between India and Pakistan with New Delhi consistently calling on Islamabad to bring the alleged masterminds to justice. Headley said it was his wife Faiza who ratted him out. She told the US Embassy in Islamabad about his possible involvement in terrorist activities in January 2008. But his testimony raises questions why the US, which takes such threats seriously, did very little about the complaint.

Striking back

Rehman Malik, however, accused India of trying to defame Pakistan by concocting confessions out of Headley. "His confessions are all a pack of lies and fabricated statements," Rehman, who heads the Senate's Standing Committee on Interior and Narcotics Control, said.

'Pakistan will send judicial commission to probe Mumbai attacks'

Brushing aside all "allegations levelled by India against Pakistan for ulterior motives", the former PPP lawmaker claimed Headley was planted by Indian intelligence agency RAW for executing the Mumbai attacks and then getting concocted statements from him.

"We have the details about who paid tickets, who funded him and how he recruited non-state actors from Pakistan [for the attacks]," Rehman said.

Published in The Express Tribune, February 10th,  2016.
COMMENTS (16)
Comments are moderated and generally will be posted if they are on-topic and not abusive.
For more information, please see our Comments FAQ