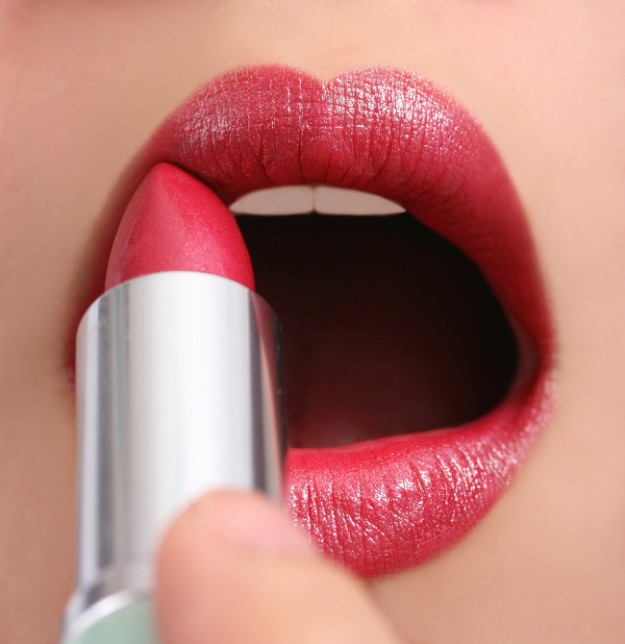 ---
"If you are sad, add more lipstick and attack" is one of Coco Chanel's most powerful statements. And the French designer couldn't be more right about this as any woman can take on the world with the right shade on. You don't have to be a pro either, just by following these simple lipstick trends you will be ready to conquer.

The statement lip

The red lipstick is an ultimate style statement. From the Kardashians to our home girl Mahira Khan, red lips have been a hit. After all, dark lips are the perfect way to make an impact because they will never let you pass by unnoticed.

6 beauty trends to try right now

Marilyn Monroe lips

If you are a fan of the '50s diva Marilyn Monroe's signature red pout then this trend is just for you. Contrary to popular belief Kim K wasn't the pioneer of contouring, it was Monroe who used the technique to get her pout right. To make her lips look voluptuous, she applied shades of different lip colours and gloss to add extra dimension.

Follow these steps and make your lips appear fuller:

Step 1: Use a dark coloured lip pencil to create the lip shape you want.

Step 2: Take a brick red pencil and fill in the lips to create a solid base.

Step 3: Apply the brightest red pencil, starting in the centre of the mouth, and use short blending strokes. Blend in properly without going too close to the outline of your lips as you don't want to ruin the depth you created in step 1.

Step 4: To add fullness, press a cream highlighter into the centre of your bottom lip by using a brush or your fingertip. The highlighting brings attention to the centre of your mouth, making your pout look lush.

Step 5: Add moisture and wetness by applying a rose lip balm with a thick brush. The slick balm will keep your lips healthy and hydrated for longer.

4 tips to make your scent last longer

The popsicle lips

Our childhood popsicle lips always managed to put a smile on our face as it was the closest we could get to wearing makeup. Now we can recreate the look without going through a brain freeze.

All you have to do is apply the right concealer for your skin tone or foundation over your lips. Then use a brush and apply pink (or any shade you prefer) to the centre of the lips and blend outwards. It's just that simple!

The colour fiesta

Multi-coloured prints are all the rage this season, just like the two-shade lipstick trend. To get the look, use a brighter shade on the entire lip and add a darker hue just in the middle. If you are too shy to experiment then use the tried and tested pink and purple lip colours spotted at the London Fashion Week.

5 winter beauty tips for combating dry skin

The clashing effect

Matching lip colour with outfits may be out of fashion, but keeping lips a tad bit different can do the trick, just like the models at Dior's opening show. All you have to do is vary the lip shade just enough to make it appear that this was a conscious choice.