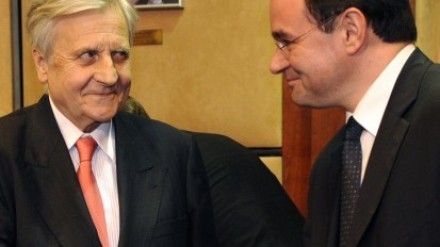 ---
LAHORE: Debt-laden Greece agreed to a bailout packages with the EU and IMF to avoid "bankruptcy".

But according to the Greek Prime Minister, the country will have to make "big sacrifices" for the aid.

Following six months of negotiations, a multi-billion euro emergency bailout package is set to be announced later on Sunday.

A cabinet meeting was held to reveal details, in a deal that can be worth as much as 120 million euros. The Greek public will have to bear unpopular cuts in spending and tax hikes.

The government, the EU and the IMF wrapped up negotiations on Saturday, as 15-thousand people swarmed through the streets of Athens in May Day protests against the austerity drive.