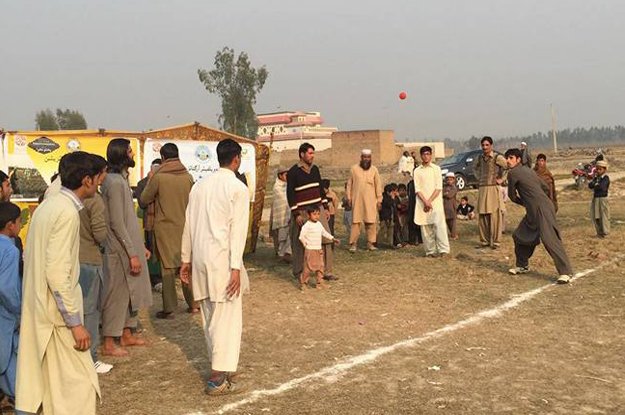 ---
MARDAN:



Lasoona Welfare Organization (LWO) in collaboration with the culture department held a meeradabi competition in Mardan. The event was conducted under Regional Cultural Heritage (RICH) project to promote and safeguard local sports and cultural traditions.




According to a press release issued on Sunday, a large number of spectators were present to witness Gurgur and Gulbandi villages from Shamatpur union council (UC) play the famous sport meeradabi with eight players from each team. Daulat Khan, 70, said, meeradabi used to promote mutual harmony. Today, the document quoted him as saying, modern paraphernalia has wiped out old games. "Watching today's meeradabi match reminded me of my youth," he added.

"RICH provided this opportunity to the youth to come forward and exhibit their talent," the press release quoted LWO President Jahangir Khan as saying. "We shall also hold concerts, poetry sessions and a number of other events which would engage people," he said.

Addressing the gathering, the chief guest, Shamatpur councillor Almas Khan, said reviving indigenous art, literature, sports and culture would help people safeguard old traditions. "It is a golden platform for young people to travel through time, and revive old traditions," he added.

Almas said the culture department deserved appreciation for launching RICH which would not only provide entrainment but also information to the youth about their own culture.

Published in The Express Tribune, February 8th,  2016.