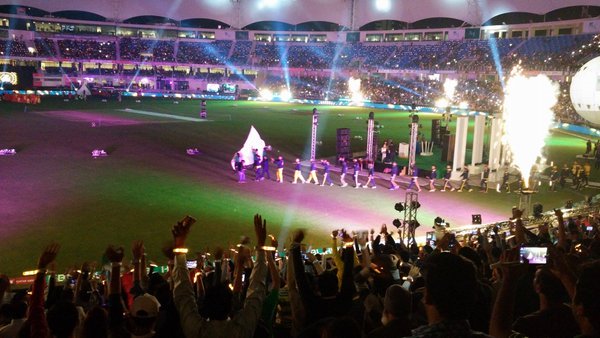 ---
The Pakistan Super League (PSL) is all set to rock the world of lucrative T20 leagues. With 69 local and 29 foreign stars, the five-team, 24-match league will be held from February 4 to February 23 at two UAE stadiums in Sharjah and Dubai.

The teams were sold for a total of $93 million to ARY media group (Karachi Kings), Qatar Oil (Lahore Qalandars), UAE Capital Venture (Islamabad United), Haier (Peshawar Zalmi) and Omar Associates (Quetta Gladiators) for 10 years, with $200,000 salaries for top-tier players and relatively handsome pays for mid-tier and emerging talent as well. The winning side, meanwhile, will bring home $1 million.

With the legendary Wasim Akram and Ramiz Raja as brand ambassadors, the PSL is being touted as Pakistan's much needed opportunity to resurface on the international cricket scene in the limited overs formats.




Kevin Pietersen shares his thoughts

"We are here to entertain but most importantly we are here to share our experience. We have only three to four years left but we have youngsters with us who have a lot of time to learn and play."


And the fireworks start...


You want more?




A little more?


Masti k din hain... continues
Masti k din hain...


The showstopper, Ali Zafar, is here!

This is how a 'rockstar' makes an entry.


Who can stop Gayle from stealing the show?
Everyone enjoying Sean Paul's performance
Sean Paul on the floor...
Sanam Saeed announced the PSL officially open
Captains sign the wall
The 'Shooting Star' arrives


Najam Sethi speaks

"Its a very happy day. A lot of hardwork has gone into making this dream a reality. I want to thank everyone who helped us convert this dream into a reality. I want to thank PCB chairman Shaharyar Khan for his help. Franchises, sponsors, media, players and our nation, everyone has been a part of the process. I am thankful to everyone. World wants to see cricket. Pakistanis are passionate about the game as well. We are sending a message that we can play cricket and we can help other play cricket. In PSL, whether a team or wins or loses, in the end Pakistan will win. I promise to bring at least one or two matches in Pakistan in the next edition. And in the third year, we will come to Pakistan completely."




President of HBL speaks

He says HBL is delighted to be a part of PSL. "HBL has been supporting cricket for a long time now. I'll take this opportunity to congratulate PCB for this event."


Sanam Saeed on stage now...
Quetta Gladiators' performance
Peshawar Zalmi's performance
Lahore Qalandars' performance
Karachi Kings' performance
Islamabad United's performance


2011 Miss Sri Lanka Stephanie Siriwardana on stage

She says she likes Imran Khan and Shahid Afridi.


Performance by Green Man Group


Captains arrive in the stadium

Islamabad's Misbahul Haq followed by Karachi's Shoaib Malik, Lahore's Azhar Ali, Peshawar's Shahid Afridi and Quetta's Sarfraz Ahmed.




Sanam Saeed and Mohib Mirza for you!

https://twitter.com/cricingif/status/695271492905492480




The countdown to start the PSL

https://twitter.com/cricingif/status/695267291018166272




The national anthem of Pakistan being played in the UAE

https://twitter.com/cricingif/status/695266628884414464