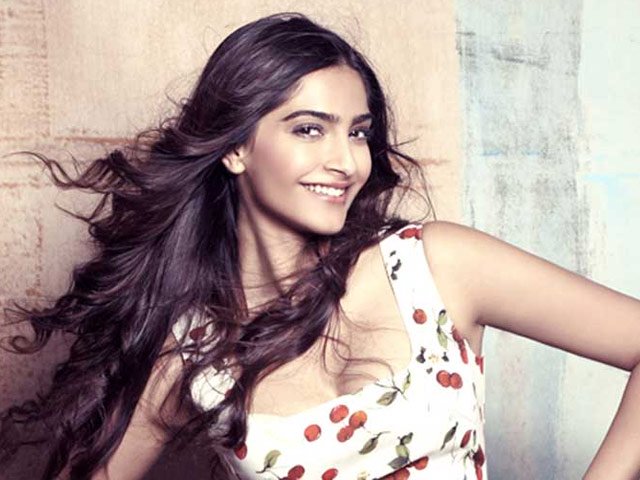 ---
Coldplay's latest single Hymn For The Weekend may be under fire for cultural appropriation but Bollywood actor Sonam Kapoor is over the moon about being in the video and getting VIP access to all the band's concerts.

In an interview with Gulf News Tabloid!, Sonam said that although her part in the music video was for a mere few seconds, she would not have given up the chance for anything.

"First of all, I am in a Chris Martin video and I am a huge fan of Coldplay. When I was in high school, I grew up [listening to] Oasis, Coldplay and U2. And if somebody told me at 16 that I was going to be in a video, I would go: 'shut up'," she said.

Coldplay video sparks Twitter outrage over Indian stereotypes

"So when Chris Martin's agent told my agent that they really like [me] and they want [me] to do a cameo, my agent was like: 'it's just three shots'."

"But I was like it's [expletive] Coldplay, dude. I get VIP access to them forever," Sonam said.

The actor is seen wearing a traditional lehenga choli and jewelry in the video.




But what's more exciting for this budding actor is the fact that she gets VIP access to all of the British band's concerts, and she has already planned to take her friends to their concert on her birthday.

"So on my birthday, I get to take all my friends for a concert. I get VIP access to their concerts forever and I am going to make them sing Yellow to me," gushed Sonam.

Pakistani designer's taxi art features in Coldplay's latest video

"This is good. When I was in high school, I listened to Yellow from Coldplay and Wonderwall from Oasis and I used to cry and wondered if anyone would sing me these songs to me. And there I am, doing this video. Everybody is going on about these three shots alone," she added.

While she is overjoyed, her father didn't quite understand what his daughter's hype was all about, till she explained the gravity of it.

"My dad went: 'Yeh, Coldplay kaun hai' [who's this Coldplay?] and I told him: 'Imagine if someone from your time — be it the Bangles' Walk Like An Egyptian or Michael Jackson — told you that they want you to be in their video… This is the 16-year-old Sonam going: [expletive] ya'," she said.

Sonam Kapoor is currently in Dubai to promote her hijack drama, Neerja, releasing in the UAE on February 18.

Watch the music video here: