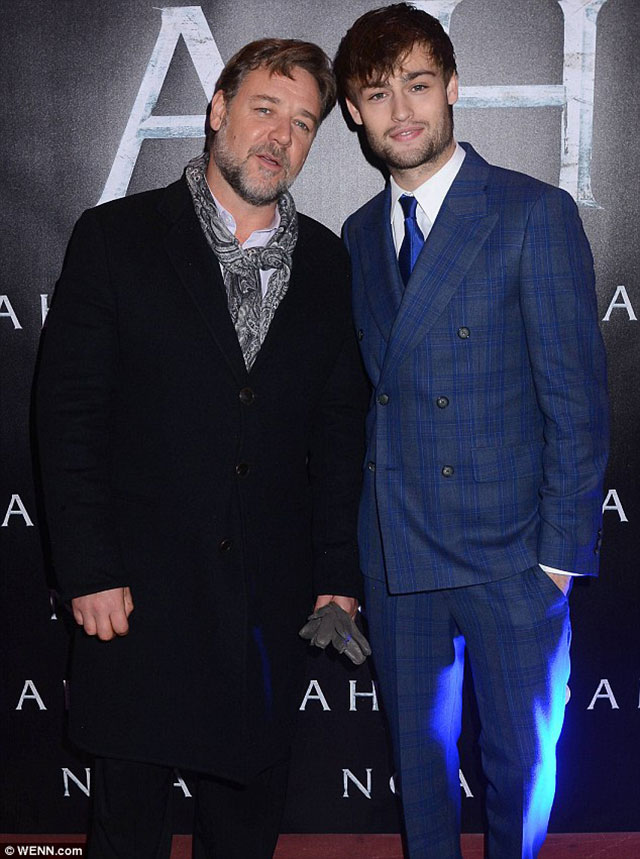 ---
LOS ANGELES: Hollywood star Russell Crowe, warned actor Douglas Booth that working with him would be the most "interesting" thing he ever did.

Confirmed: Zayn Malik and Gigi Hadid are dating!

The 23-year-old actor ran into trouble with his Noah co-star because he spent a lot of time on the set of the blockbuster texting his then-girlfriend, but following the scolding, he now leaves his phone in his trailer, reports femalefirst.co.uk.

"I was on set in New York and always on my phone texting and I remember Russell coming up to me and saying, 'You're never going to be doing anything more interesting than working with me and (director) Darren Aronofsky. What are you doing on your phone?'" Booth said.

"And he was completely right. Now my phone doesn't come on to set so I stay present in every moment," Booth told Britain's Marie Claire magazine.

Booth has just finished filming Pride and Prejudice and Zombies with actors Lily James, Matt Smith, Suki Waterhouse and Sam Riley and found working on the comedy a "pleasure".

"Some movies are a slog to get through. Sometimes you think, 'Why are we all here?' Slogging these long hours, going through hell, but you do it because you're making something wonderful and you're immensely proud at the end," he added.

Russell Crowe blasts airline

"We all hung out and had a wonderful time. It was a pleasure to go to work every day."
COMMENTS
Comments are moderated and generally will be posted if they are on-topic and not abusive.
For more information, please see our Comments FAQ