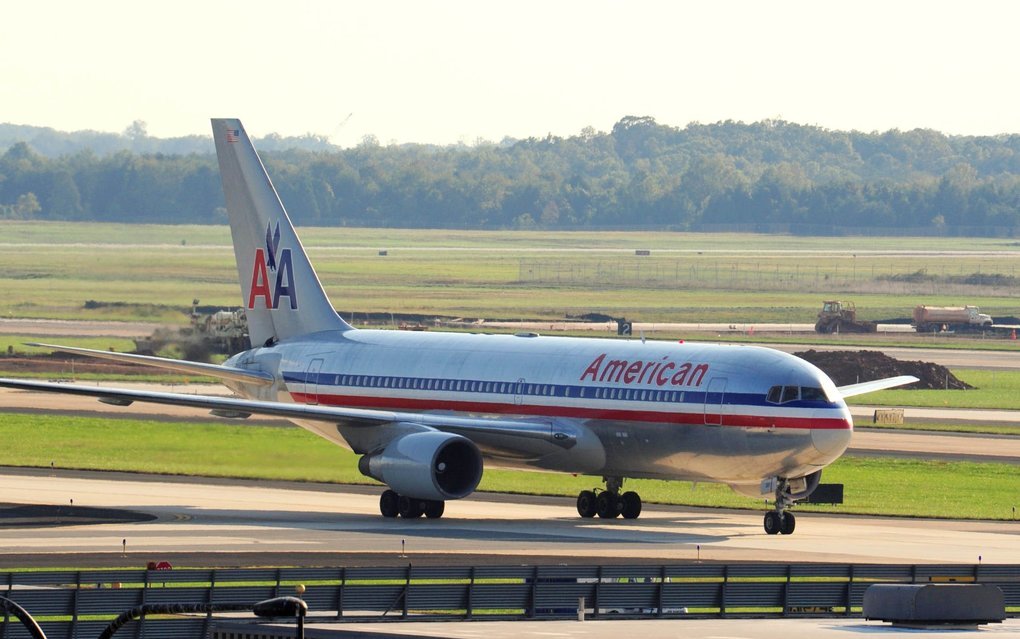 ---
LONDON: American Airlines Flight 109, traveling to Los Angeles from London, was more than two hours into its journey and close to Keflavik, Iceland, when several passengers and crew members suddenly and mysteriously became ill. Those aboard were startled, news reports said, and the pilot decided to fly back to London.

The plane landed safely. But on Thursday, the mystery of what happened on the plane, which captured headlines in Britain and beyond, remained unclear. The Daily Telegraph in Britain, citing a passenger on the flight, reported that one crew member had fainted.

American Airlines said in an emailed statement that two passengers and several flight attendants had complained of light-headedness during the flight on Wednesday, prompting the captain to return to Heathrow Airport near London. It said there were 172 passengers and 16 crew members on the Boeing 777, which landed at 5:05 p.m. News reports said the plane had been met by paramedics, police cars and fire-fighters.

Muslims, Sikh file $11m lawsuit over plane eviction

Passengers and crew members were evaluated by health officials, American Airlines said, but none requested further medical attention. Luggage was removed for inspection, The Daily Telegraph reported.

The aircraft was inspected by maintenance workers upon arrival, the company said, but it declined to elaborate. "We apologize to our customers for the inconvenience," it said.

The London Ambulance Service wrote on Twitter that it had been called to Heathrow on Wednesday, although it did not specify whether the intervention was in connection with the American Airlines flight. "We checked over six patients who were feeling unwell," it wrote. "They were discharged on scene."

Pakistani doctor acquitted of molesting teenage US girl during flight

Although it remained unclear what had caused people on board to become ill, dizziness and loss of consciousness are among a range of symptoms that have been associated in the past with jet engine fumes leaking into the cabin.

Modern commercial jets are designed to siphon heated air, drawn from the engines, for use in cabin pressurization and air-conditioning systems. Occasionally, that air can become contaminated with traces of engine oil or hydraulic fluid, provoking acute symptoms, sometimes called aero toxic syndrome, that later subside.

Airlines and regulators closely monitor such risks, but some pilots' and flight attendants' unions worry about the health risks of repeated exposure to toxic substances.

Four Alaska Airlines flight attendants filed a lawsuit against Boeing last year after they fell unconscious when toxic fumes entered the cabin during a flight in 2013, forcing an emergency landing in Chicago.

US airlines keep normal Paris service after attacks

Their lawsuit claims that Boeing was aware of the health risks from contaminated "bleed air," while the company has long maintained that cabin air is safe to breathe.

News reports of the American Airlines flight fit "a classic pattern" suggesting contamination by engine oil, said Susan Michaelis, head of research at the Global Cabin Air Quality Executive, a group representing aviation industry workers.

Low-level contamination of cabin air by oil "happens on all flights," Ms Michaelis said, but in most cases it is not detected by people on board.

Aviation regulators acknowledge that engine fuel leaks are the primary cause of cabin air contamination, but they insist that the phenomenon poses a limited risk to passenger safety. Nonetheless, the International Civil Aviation Organization, based in Montreal, published guidelines last year aimed at raising industry awareness of the problem.

This article originally appeared on The New York Times, a partner of The Express Tribune.
COMMENTS
Comments are moderated and generally will be posted if they are on-topic and not abusive.
For more information, please see our Comments FAQ