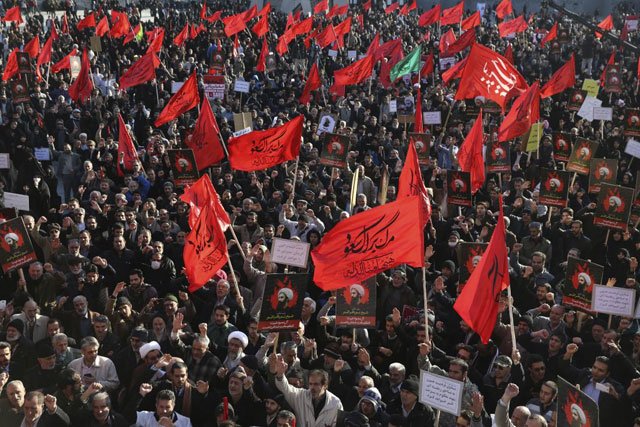 ---
MOSCOW: Saudi Arabia must stop its actions which increase tension in the Middle East, Deputy Iranian Foreign Minister Hossein Amirabdollahian said during a visit to Moscow on Thursday.

Earlier this month, Iran warned Saudi Arabia to stop working against it as their diplomatic crisis intensified despite efforts to defuse a row that has raised fears of regional instability.

Iran warns Saudi to stop 'adding fuel to fire'

In the latest salvo in a dispute that has seen Saudi Arabia and some of its Sunni Arab allies cut ties with Tehran, Foreign Minister Mohammad Javad Zarif said Riyadh must end its prolonged efforts to confront Iran.

"For the past two-and-a-half years, Saudi Arabia has opposed Iran's diplomacy," Zarif said at a joint press conference in Tehran with Iraqi Foreign Minister Ibrahim al-Jaafari.

Saudi Arabia severs ties with Iran: foreign minister

"Saudi Arabia has moved against our efforts and, unfortunately, they opposed the nuclear agreement," Zarif said.
COMMENTS
Comments are moderated and generally will be posted if they are on-topic and not abusive.
For more information, please see our Comments FAQ