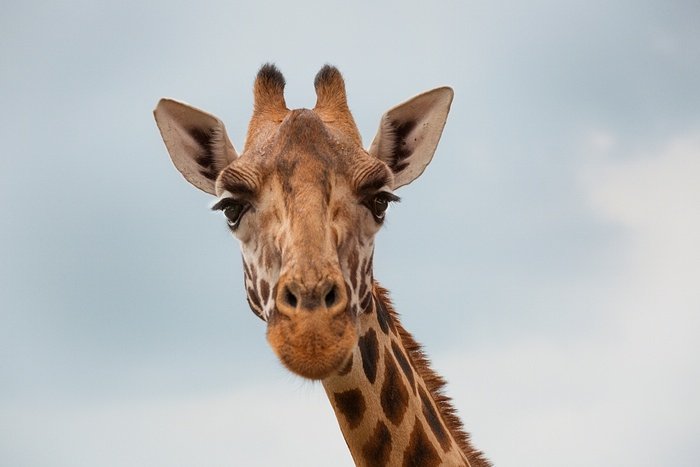 ---
A small hotel in Nairobi, Kenya hosts endangered Rothschild giraffes that visit guests in the morning and evening, allowing them to enjoy a truly wild life experience during their stay.

Giraffe Manor, located 10km outside Nairobi city centre has a herd of rare Rothschild giraffes grown from the five, which were originally brought there in 1974 as part of a conservation project.




Global warming puts snow leopards in a bind: study

After paying a visit to the guests, where they are free to wander around, the wild animals return to the forest. Residents and guests are able to meet many of these animals as they peer into the windows, hoping to get some food.




Next to the hotel there is a Giraffe centre, which operates a breeding programme to reintroduce this species back into Kenya's protected wild areas.Young calves born at the centre are generally introduced back into the wild at the age of two years.




Ancient giraffe relative had thick legs, curly horns

Set in 12 acres of private land within 140 acres of indigenous forest in the Karen suburb of Nairobi, the hotel was originally erected as a home for Sir David Duncan in 1932.




Among the herd is Jock, an adolescent male and Kelly, named after the actress Grace Kelly, who recently gave birth to a baby who has not yet been named.




Most of them are named after individuals who have contributed to the charity African Fund for Endangered Wildlife (AFEW).




Giraffes give birth standing up, requiring the newborn to fall approximately two metres to the ground. But within the first hour a newborn can already stand up and run. Kelly's baby will suckle for up to 12 months, but will begin to eat solid food, such as leaves, from about four months.




Rothschild giraffe are one of the most endangered giraffe subspecies, with only a few hundred left in the wild. There are more Rothschild giraffes kept in zoos than left in the wild

Conservation: WWF, USAID launch project to curb illegal wildlife trade

The endangered species have been hunted for years in Kenya, eastern Uganda and southern Sudan, which has significantly altered their numbers. Fortunately, such initiatives have been able to help by reviving the species with its conservation projects.


This article originally appeared on Guardian.