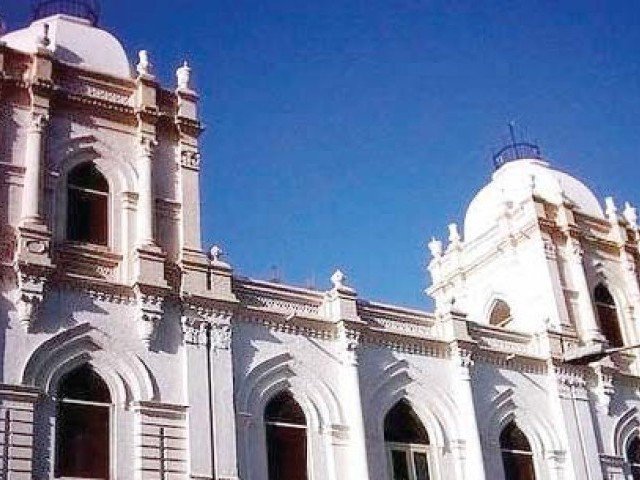 ---
BAHAWALPUR/ MULTAN: "Efforts are being made to restore historical buildings of Bahawalpur state and steps are being taken to provide modern facilities to citizens," said Commissioner Saqib Zafar on Saturday.

He was talking to a delegation of Bahawalpur Economic Development Forum.

The commissioner said a new circular road was being constructed to ease the flow of traffic. He said historical gates of the Bahawalpur city were being restored to their original shape. He said a cannon brought from Derawar Fort had been installed in front of Farid Gate.

He said an inflatable rubber dam and lake would be constructed on Sutlej River with the help of World Bank.

The delegation urged the commissioner to establish a knowledge park in Bahawalpur where sub-campuses of various international universities would be set up. The delegation also gave suggestions regarding an industrial estate.

In Multan, the Multan Development Authority (MDA) Additional Director General Altaf Hussain said monuments would be set up at various intersections and access points of the city.

In a statement, Hussain said the MDA and the PHA would jointly work on the project. He said the MDA had invited monument experts from across the country to contribute to the plan.

He said the project would beautify the city, adding that there would be a competition among monument experts in this regard.

He said the participants would have to make new designs and explore historical or traditional aspects by using materials available in the country, he added.

He said that the winner would be given cash prize of Rs20,000 and his name would be displayed on the monument.

Hussain said February 20 was the last date to apply. He said details of the contest was available on MDA's website.

Published in The Express Tribune, January 24th, 2016.
COMMENTS
Comments are moderated and generally will be posted if they are on-topic and not abusive.
For more information, please see our Comments FAQ