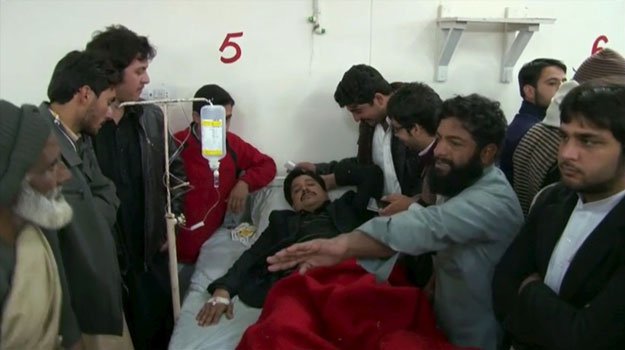 ---
Tehreek-e-Taliban Pakistan central spokesperson Muhammad Khorasani on Wednesday denied any involvement in an attack on Bacha Khan University in Charsadda, contradicting an earlier admission by the group claiming the attack.

Refuting TTP commander Umar Mansoor's claims that the militant group was behind the attack, Khorasani in an email sent to media men said, "The TTP and its amir Maulana Fazaulllah have nothing to do with the attack."

"We consider these youth studying in non-military educational institutes as our future, they are Muslims and their protection is our responsibility," he stated.

21 killed, over 30 injured as gunmen attack Bacha Khan University in Charsadda

"Those people who used the name of the Taliban in the attack will be tried in sharia courts," the email added.

Earlier, senior TTP commander and the mastermind of the Army School Attack in December 2014, Umar Mansoor, claimed responsibility for the assault and said it involved four of his men. He also warned, "Universities, cadet colleges and army schools will be targeted in Pakistan."

At least 21 people were killed and over 30 others injured as a group of militants stormed Bacha Khan University in Charsadda on Wednesday morning. Firing and blasts were heard from inside the campus as the army carried out a clearance operation.

Mastermind of the Peshawar school attack: Umar Mansoor

The militants, using the cover of thick, wintry fog, scaled the walls of the Bacha Khan University before entering buildings and opening fire on students and teachers in classrooms and hostels, police said.

The gunmen attacked as the university prepared to host a poetry recital on Wednesday afternoon to commemorate the death anniversary of Khan Abdul Ghaffar Khan, a popular ethnic Pashtun independence activist after whom the university is named.

The attack comes a little over a year after Taliban gunmen stormed Army Public School in December 2014 and slaughtered more than 150 people, most of them children, in an hours-long siege.
COMMENTS (25)
Comments are moderated and generally will be posted if they are on-topic and not abusive.
For more information, please see our Comments FAQ