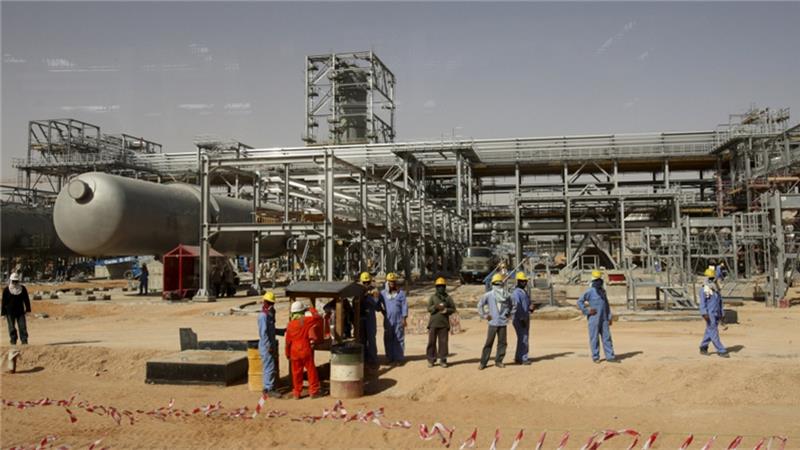 ---
SINGAPORE: Oil prices were stuck near 12-year lows at below $30 in Asia Tuesday as Iran ordered a boost to crude production after the West lifted sanctions, exacerbating an already oversupplied global market.

Prices sank to new depths not seen since 2003 on Monday, a day after the United States and Europe lifted the crippling economic sanctions in exchange for Tehran's compliance with a deal to curb the country's nuclear ambitions.

OGRA approves gas price increase

Iran immediately announced a major boost in oil production, with the National Iranian Oil Company saying it had ordered output to increase by 500,000 barrels per day.

Iran currently produces 2.8 million barrels per day and exports just over one million barrels.

At around 0250 GMT, US benchmark West Texas Intermediate (WTI) for delivery in February was down 30 cents, or 1.02 percent, at $29.12 a barrel.

Brent crude for March was trading 24 cents, or 0.88 percent, higher at $28.79. Brent plumbed below $28 for the first time since November 2003 on Monday.

"The re-entry of Iran... is expected to further add to the supply glut," said Sanjeev Gupta, head of the Asia Pacific oil and gas practice at professional services firm EY.

"Pending any major disruption in supply, the increase in exports from Iran will restrict any major gains to the price of crude in the near-term," he told AFP.

However, analysts said that the return to the market of Iranian oil will be gradual due to certain constraints.

Kerry arrives in Vienna as world powers prepare to lift sanctions against Iran

"Before large volume exports can begin, Iran will have to set up new oil sales contracts above those already in place," BMI Research said in a market commentary.

It said Europe is expected to be the initial target for Iranian oil exports but noted that Iran "will have to offer incentives and ensure sufficient transparency in its domestic banking sector to lure back European buyers".

"As such we expect a more gradual return of oil to markets, not an immediate flood of oil," it added.

Iran may also encounter difficulties because some of its oil infrastructure may need repair and replacement, while it may take time for its idle oilfields to be ramped up to full production potential, it said.

Price of petrol likely to rise by 7%

WTI has already lost 21 percent of its value from the start of 2016 after dropping by 30 percent last year. Brent has lost 23 percent of its value from the start of the year, in addition to the almost 35 percent plunge it suffered in 2015.
COMMENTS
Comments are moderated and generally will be posted if they are on-topic and not abusive.
For more information, please see our Comments FAQ