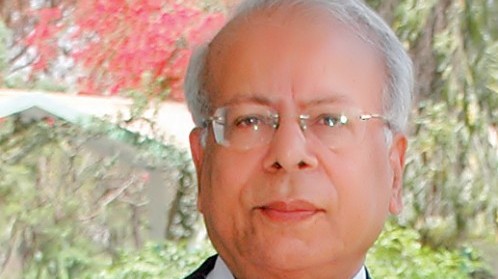 ---
KARACHI: The Institute of Business Administration (IBA) and the Sindh Audit directorate general are contradicting each other over the government's report of irregularities worth Rs170 million in the institution's accounts.

The Auditor General of Pakistan's annual report for 2008-2009 said last month that IBA did not follow the regulations of the Sindh government when, among other things, it came to pay scales, as a result of which there is a Rs94 million discrepancy. The report said that regular and contract staff were appointed without approved sanctioned strengths.

It added that people without PhDs were appointed professors and associate professors and assistant professors in violation of the IBA's own code book. IBA director Dr Ishrat Husain told The Express Tribune, however, that as an independent institution IBA did not have to follow the Sindh government's rules. The former State Bank of Pakistan governor expressed shock at the published findings as IBA thought it had cleared this point up.

"We had a meeting with the Sindh auditor general a couple of months ago in which we cleared up all financial issues," Dr Husain said. "The auditor overruled the findings of the report in the meeting. We satisfied all their objections and everything was settled." This meeting is mentioned in the published report on page 188. However, the auditor general said that, "In reply the department [IBA] admitted [to] the irregularity and stated that they are in [the] process of preparation [sic] of their own pay scales."

Meaning, IBA admitted to financial bunglings. IBA follows the guidelines prepared by its board of governors. "It does not need to obey the Sindh government's rules and regulations," said Dr Husain. IBA's patron is the Sindh governor and board members include the Karachi University vice chancellor, civil society members, judges and the secretary of education.

Other universities

The auditor general report also pointed out irregularities, exceeding Rs420 million, in NED and Sindh University. It said that more than Rs250 million have not been accounted for in the reports of the Sukkur and Larkana intermediate boards. Transgressions in house rent, medical allowance, leave payments and conveyance allowance for the Karachi intermediate board's chairman come to Rs1.7 million.

Irregularities were also found in the accounts of Shah Abdul Latif University in Khairpur, the Quaid-e-Awam University in Nawabshah, the NED University in Karachi, the Liaquat Medical University in Jamshoro, the Sindh University Jamshoro, the Institute of Clinical Psychology at Karachi University, the Sindh Board of Technical Education, the Karachi matric board and the Institute of Business Administration in Sukkur. They pertained to allowances, house rents and leave payments.

There were also incidents of illegal money and fund transfers, not paying advances and buying without voucher records. According to MPA Sardar Jam Tamachi, who is the chairman of the Sindh Assembly's public accounts committee, the government has inherited the problem of misappropriation of funds from its predecessors.