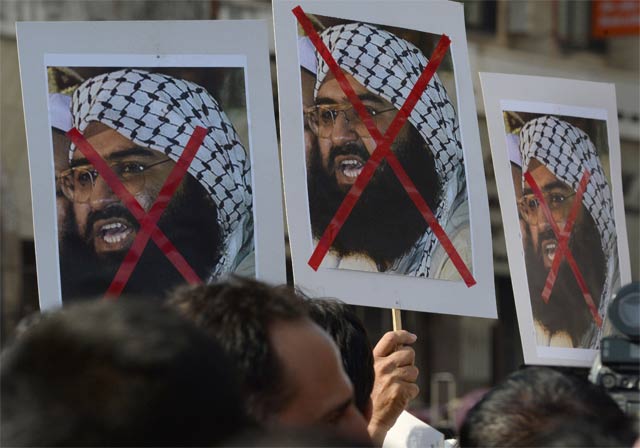 ---
The Foreign Office said on Thursday it is not aware of the arrest of Jaish-e-Mohammad chief Masood Azhar.

The statement came following media reports that Azhar had been arrested on suspicion his outfit masterminded an attack this month on an air base in Pathankot.

Jaish-e-Mohammad chief arrested over Pathankot air base attack

Maulana Masood Azhar, a hardliner who was blamed for a 2001 attack on India's parliament, was detained two days ago along with his brother and brother-in-law and will remain in protective custody for at least 30 days, a senior intelligence official told Reuters.

Pakistan said earlier in the day that it had arrested several members of Azhar's group and sealed off its offices as it investigates Indian assertions that the January 2 attack, in which seven military personnel were killed, was the work of the Pakistan-based militants.

The foreign secretaries of India and Pakistan – longtime, nuclear-armed arch-rivals on the Indian subcontinent – are set to hold a rare, previously scheduled meeting on Friday, part of a budding diplomatic thaw after decades of hostility. But India has demanded Pakistan take "prompt and decisive" action over the January 2 air base attack before the meeting goes ahead.

Pathankot attack: Pakistan to send special investigation team to India

"We will keep them (Azhar and brothers) for as long as we need to carry out our investigation over India's claims about the attack. We are resolved to take this investigation to its conclusion," the senior intelligence official said.