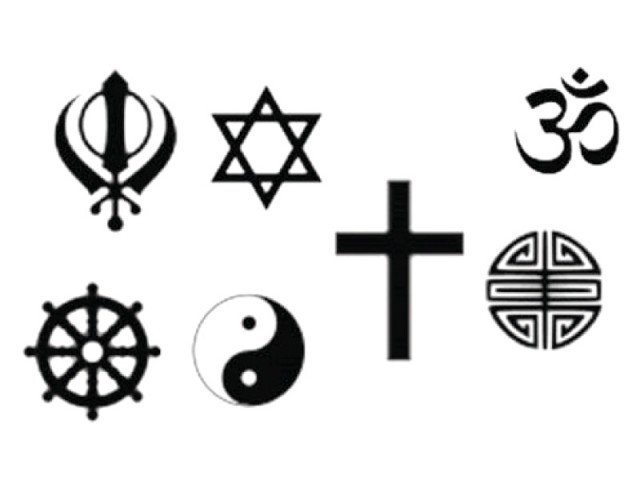 ---
KARACHI:



Pakistan continues to be haunted by the constant overt, sometimes insidious, persecution of its minority communities. At times, the violence is condemned, other times it is celebrated.




Historian Vazira Fazila-Yacoobali Zamindar has embarked on a journey to understand the extraordinary violence unleashed against the minorities in both India and Pakistan. "Why is there so much violence against minorities, especially since they are so seemingly insignificant in the power and politics of nation states?" she remarked.

Zamindar was addressing the audience during a session, titled 'The Minority in Question', held at The Second Floor on Sunday evening. She is the author of the book, The Long Partition and the Making of Modern South Asia: Refugees, Boundaries, Histories.

Literature on 'minorities'

There are two predominant ways in which minorities are conceptualised, claimed Zamindar. "Political science literature sees minorities as a problem that needs to be solved."




Another way to understand the concept is to see it as incompleteness of majority, she claimed. "Majorities get nervous as minorities represent their incompleteness."

However, instead of thinking minorities in either way, we should think of minorities as a category that is conditioned by dissent, possesses the potential of critiquing and transforming the majority as a creative force, she claimed.

Framework of research

Speaking about her current research, Zamindar explained the few starting points that lie at the heart of her project. "We [she and her Indian counterpart] see violence against minorities in both India and Pakistan as inseparable," she claimed, adding that the violence against minorities in both countries is generated by a "shared historical logic."

Simultaneously, we think of Pakistan and India as conceptual categories, she claimed. "As conceptual categories they exceed the limit of what constitutes a nation-state," she added.

"We also think of Pakistan as a profoundly Indian concept, arguably a minority concept that has and continues to shape the conceptual category of 'India'," she said, adding that we must ask how the category of Pakistan came to be produced.

"The rather long and contradictory history of turning profound intimacy into foreignness, of turning the 'self' into the 'other', this is what we mean by Pakistan as a category being produced within the Indian civilisation," she explained.

Ambedkar's works

Zamindar uses Bhimrao Ramji Ambedkar's two powerful texts, Thoughts on Pakistan and Annihilation of Caste, to understand the problem at hand. Thoughts on Pakistan was written in response to the Lahore Resolution. "In the last five years, the book has made a huge comeback in India." In Ambedkar's work, "the figure of Muslim emerges as a paradigmatic, insurrectionary minority," she claimed. He draws on two colonial concepts, one he reinforces other he dismantles, she added.

"The Orientalist conception of Islam as the religion of sword is reinforced. Muslims are depicted as a brute force striving to conquer territory and destroy Hindu faith."

The second colonial concept that is dismantled is of 'martial and non-martial races'.  Ambedkar argues that this category is as artificial as the category of caste, she said.

Speaking about Annihilation of Caste, she said in Indian context the term 'toleration' is used while referring to minorities. However, Ambedkar critiques this 'toleration' and views it as reinforcement of societal hierarchy, she claimed. "Instead, he calls for annihilation. A complete change of the social order."

1947 Partition

Zamindar said that after her book on Partition she wanted to put the topic behind her. "But, as it so turns it is such a huge experience that I think this region still has a long way to go to reckoning with it, it terms of understanding it ostensibly," she said.

Published in The Express Tribune, January 12th, 2016.
COMMENTS
Comments are moderated and generally will be posted if they are on-topic and not abusive.
For more information, please see our Comments FAQ