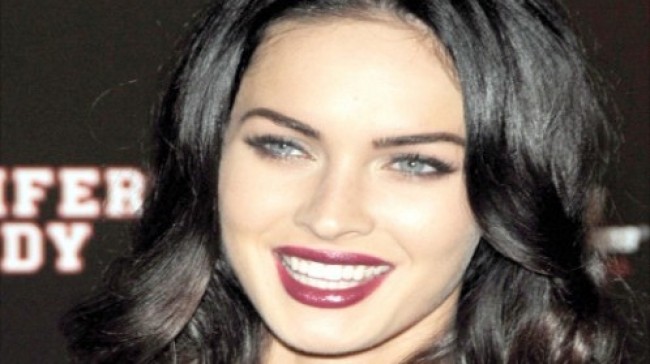 ---
KARACHI: An analysis of 210 million users of the social networking website Facebook shows that Pakistani and Indian users of the website love Megan Fox.

The website (fanpageanalytics. com) has a map of the world's Facebook users and what they 'like' on Facebook. (The popular website provides an option to 'like' a cause, celebrity or a status update by a user). Pakistan's celebrity choices include sports stars as well as Megan Fox, who is a veritable pin-up star for men.

The celebrities on the top ten list of 'likes' are footballer Cristiano Ronaldo (#4), Fast and Furious actor Vin Diesel (#5), the Swiss tennis champion Roger Federer (#6) and Megan Fox (#7). While Fox is #7 on Pakistan's list, she ranks at #2 for India's Facebook users. Actor Vin Diesel, on the other hand, tops the list for neighbouring Bangladesh. Other celebrities that Bangladeshi Facebook users love include Ronaldo and Federer as well as Michael Jackson, A R Rahman and Maria Sharapova.

Facebook has become extremely popular in Pakistan over the past three years. From just a handful of users in 2007, the website now has thousands of Pakistani users including former President Pervez Musharraf. Interestingly enough, Pakistani, Indian and Bangladeshi Facebook users all have the most friends from the USA.

Indian Facebook users also 'like' the song "Tera Hone Laga Hoon" by Pakistani singer Atif Aslam – it is eighth on their list. The song was part of the Ajab Prem Ki Ghazab Kahani soundtrack. But in Afghanistan, Facebook users aren't as into the celebrity allure as their South Asian neighbours. The most fan subscriptions are for Shukria Barakzai, an Afghan politician, journalist and feminist.

Pakistanis are also more tech-obsessed than Afghans, Bangladeshis or Indians. The fan page for 'I really hate slow computers' comes in at #9.
COMMENTS (9)
Comments are moderated and generally will be posted if they are on-topic and not abusive.
For more information, please see our Comments FAQ