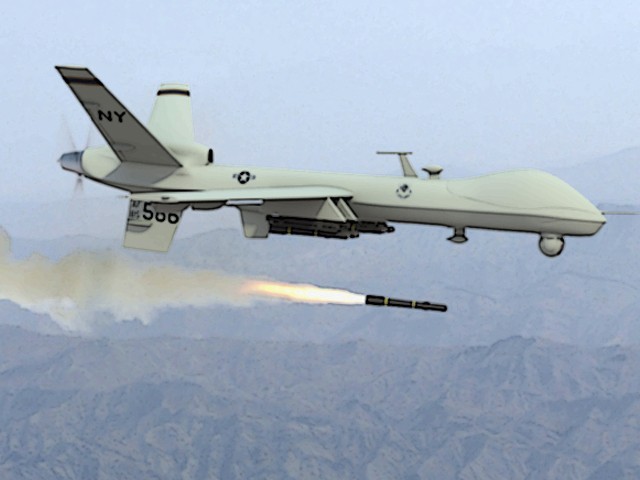 ---
PESHAWAR: A son of Maulvi Faqir Mohammad, the former deputy chief of the banned Tehreek-e-Taliban Pakistan (TTP), was among the militants killed in Saturday's US drone strike in the Afghan province of Kunar, it emerged on Monday.

According to reports reaching Upper Dir district of Khyber-Pakhtunkhwa from the Shegal area of Kunar, an American pilot-less aircraft fired two missiles at a compound, killing 10 militants. In an earlier report the death toll was put at four.

Three of the slain militants belonged to the Pashat Salarzai area of Bajaur Agency. They included Sajid Mohammad alias Attique, son of Maulvi Faqir Muhammad, who was TTP's deputy chief under Baitullah Mehsud and Hakimullah Mehsud. He was also ameer of TTP's Bajaur chapter.




Aged 13 or 14 years, Sajid lived with his father and other close relatives in Kunar. So far there are no reports about Maulvi Faqir's whereabouts. Another militant killed in the US drone attack was identified as Kabal, also a resident of Bajaur Agency.

Since the killing of Baitullah Mehsud in a US drone attack in 2009, Maulvi Faqir has been sheltering in Afghanistan along with his relatives and loyalists.

The identity of the remaining slain militants was not immediately known but residents said they were Afghan nationals who have pledged allegiance to the Islamic States (IS) militant group, also known by its Arabic acronym Da'ish.

Meanwhile, a US drone strike killed eight Da'ish militants in the Nangarhar province of Afghanistan on Sunday. Within two days, US drones have reportedly carried out four attacks in Nangarhar and Kunar provinces and Pakistan's tribal areas.

Published in The Express Tribune, January 11th, 2016.