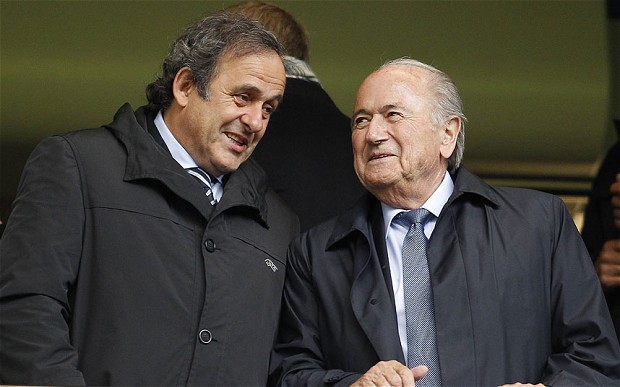 ---
GENEVA: FIFA's ethics tribunal said on Saturday that it had provided Sepp Blatter and Michel Platini with the reasons for its decision to ban them from football for eight years, clearing the way for them to appeal against the decision.

"The adjudicatory chamber of the independent Ethics Committee ... has notified Mr Joseph S Blatter and Mr Michel Platini of the grounds for the decisions passed in December 2015," the body said in a statement.

Platini's lawyer Thibaud d'Ales said the UEFA president had indeed received the reasons behind the ban.

Platini withdraws bid for FIFA presidency

"We'll read them, analyse them and launch an appeal on Monday," said D'Ales.

In December, the ethics tribunal banned the FIFA president and vice president from football for eight years, saying they had abused their positions over a $2 million payment made to Platini in 2011 for work carried out between 1999 and 2002.

Blatter, who has headed FIFA since 1998, was also fined 50,000 Swiss francs while Platini, the head of UEFA, Europe's governing body, was fined 80,000 Swiss francs.

Platini vows to fight 'injustice' - full text

At the time of the verdict, the court insisted there was 'no legal basis' for the payment that Blatter authorised for Platini in 2011.

The tribunal did not provide further details of the reasoning behind its decision.

Blatter, Platini vow to fight eight year bans

Instead it stressed it had now 'fulfilled its commitment to provide the grounds for the respective decisions to Mr Blatter and Mr Platini within the first half of January 2016.'

If that appeal is rejected, the two men can appeal further to the Court of Arbitration for Sport (CAS), the highest tribunal in sports.

Published in The Express Tribune, January 10th, 2016.

Like Sports on Facebook, follow @ETribuneSports on Twitter to stay informed and join in the conversation.