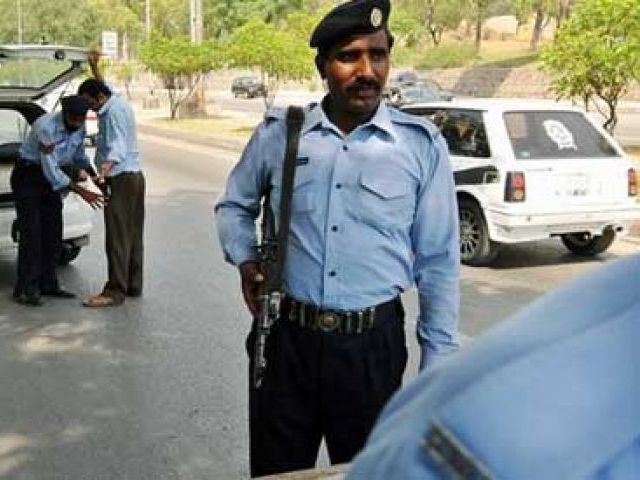 ---
ISLAMABAD:



The year 2015 saw a considerable decrease in crime in the capital, Islamabad Police said on Friday.




Police figures show a total of 7,621 cases were registered during the previous year, against 8,089 in 2014. Interior Minister Chaudhry Nisar Ali Khan's consistent push for a "crime-free" Islamabad kept the police on their toes, resulting in reduction in the number of murder, robberies, and auto and motorcycle theft cases.

However, more kidnapping, unlicensed arms and cheque fraud cases were registered in 2015 than 2014.

Police registered a total of 115 murder cases last year and 132 cases of attempted murder. These figures in 2014 were 148 each. Golra police registered the most murder cases, 13, in 2015, followed by 10 cases in the jurisdiction of Shahzad Town Police Station.

Police have claimed a 50 per cent reduction in auto theft incidents in the capital. They registered 372 cases, down from 766 in 2014. The most vehicles, 58, were stolen from within the jurisdiction of Margalla Police Station, followed by Kohsar at 54, Aabpara at 49, Industrial Area Police Station at 38.

A total of 270 motorcycles were stolen in the capital in the year, compared to 442 in 2014, the police claimed.

Similarly, robbery cases, the police said, decreased from 591 in 2014 to 354 last year.

Cases registered under the arms ordinance went up from 586 to 840 and kidnapping cases from 199 to 243.

As many as 1,017 cases of bogus cheques were registered in 2015, up from 850 in 2014.

SSP Operations Sajid Kiani said the police were successful in controlling the crime last year.

Some police officials, who wished not to be named, said the interior minister played a key role in improving police performance and bringing down the crime rate in the capital.

Unreported crime   

These figures, however, do not show the complete picture, as many incidents go unreported. Lodging an FIR continues to be cumbersome, to say the least. In some case, it takes victims months before police acknowledge the crime by registering an FIR.

Moreover, many theft incidents are not reported as people have become convinced that reporting the theft is an exercise in futility.

Complaints against police demanding bribe to register an FIR are commonplace. Adeel Anwar, a government employee who lost his motorcycle in June 2015, said his visit to the police station was a nightmare. "You either need to have money to bribe the officials to take down the complaint, or an influential source who can push them to do it without greasing palms," he said.

Further, police officials did not say how many of the registered cases were solved or properties recovered.

Forensic lab still a dream

The project of a forensic lab facility for capital police has been pending with the Interior Ministry.

Currently, the Islamabad Police are getting forensic tests done by the Punjab Forensic Science Agency in Lahore, which has been an expensive and time-consuming experience.

The administration also remained unsuccessful to completely operate the Safe City Project last year.

Published in The Express Tribune, January 2nd, 2016.
COMMENTS
Comments are moderated and generally will be posted if they are on-topic and not abusive.
For more information, please see our Comments FAQ