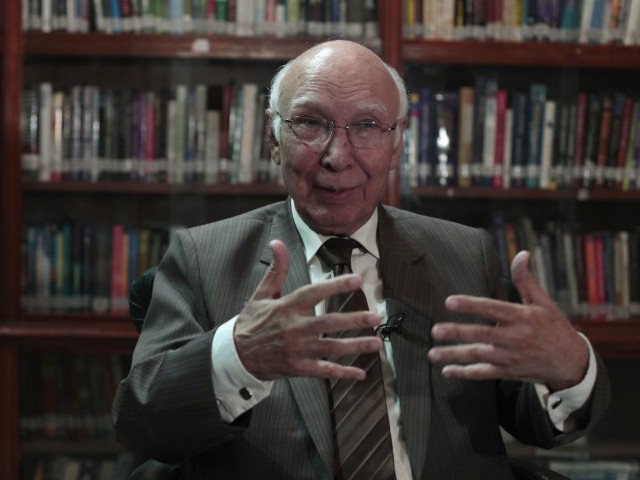 ---
Adviser to Prime Minister on Foreign Affairs Sartaj Aziz said on Tuesday that foreign secretaries of Pakistan and India would devise a map for talks on 10 identified subjects for the next six months during their meeting in mid-January, Radio Pakistan reported.

Aziz was speaking in the Senate about Indian Prime Minister Narendra Modi's surprise to Pakistan visit last week and said as decided by the prime ministers in their recent meeting, the dignitaries of India and Pakistan would meet "on January 14 or 15".

The adviser said the dialogue process would be challenging, however, the warmth created by Modi's stopover would hopefully have a positive impact on the talks.

Dialogue only way forward for India, Pakistan: UN chief

Aziz went on to say that the visit was a goodwill gesture which was welcomed by majority of people from both countries, and also by the international community.

He rejected claims made by many that the Indian prime minister's entourage visited Lahore without any visas, or that Prime Minister Nawaz Sharif had had a secret meeting with his Indian counterpart in Kathmandu.

Pakistan Army helped revive talks with India

Land ports to be established at Chaman, Torkham

Meanwhile, Minister for commerce Khurram Dastagir Khan told the Senate on Tuesday that land ports will be set up on Pak-Afghan borders at Chaman and Torkham in order to regulate flow of goods and keep a check on people crossing the border.

He further said that in this regard, a Land Port Authority Bill would soon be introduced.