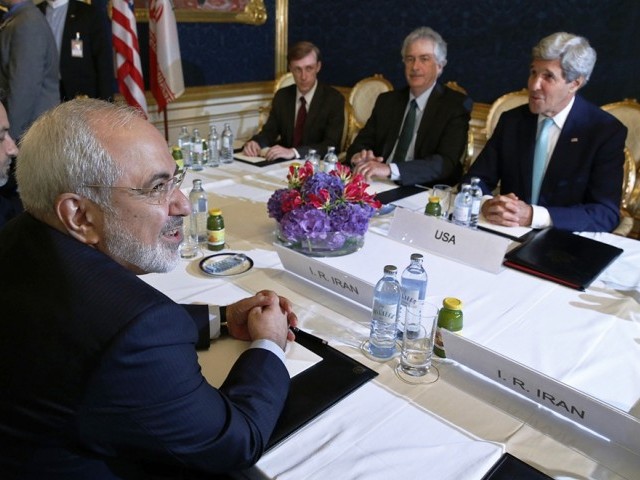 ---
TEHRAN: Iran said Tuesday it had entered the final days of completing its commitments under a landmark international deal to curb its atomic programme after it shipped low-enriched uranium to Russia.

Iran's atomic energy agency said 11 tons of uranium materials were sent to Russia on Monday, a move US Secretary of State John Kerry said was "significant progress" under the July 14 nuclear agreement between Iran and six major powers.

By doing so Iran has now vastly depleted a stockpile of uranium that, were it enriched to higher purities, could have been used in developing a nuclear weapon, a goal the Islamic republic has denied pursuing.

Kerry said Iran's shipment to Russia had already tripled the amount of time it would take to produce enough fuel for a bomb from two or three months up to six or nine.

Iran ships uranium to Russia under nuclear deal

Monday's shipment was part of an exchange under which Iran received natural uranium from Russia and Kazakhstan to be used in nuclear reactors for future energy production.

Behrouz Kamalvandi, spokesperson for Iran's atomic energy agency, said on Tuesday that Iran had received around 200 tons of yellow cake, a powder obtained in an intermediate step in the processing of natural uranium ore.

The exchange was one of three major measures Iran had to take to fulfil its end of the nuclear deal, after the International Atomic Energy Agency earlier this month closed its file on possible past military dimensions of Tehran's nuclear programme.

The other two steps are ensuring a dramatic cut to Tehran's number of functional centrifuges -- fast-spinning machines used to enrich uranium -- and replacing the core of a reactor at its Arak nuclear facility.

Kamalvandi said "Implementation Day" when almost a decade of nuclear-related sanctions on Iran will be lifted was now near.

"We can say that everything is set for the final step, which is removing the core part (of the Arak reactor)" and replacing it with a new one, he said.

Iran says hurrying to implement its side of nuclear deal

"An agreement has been signed and preparations have been done. If we can finish the few minor things in the coming days, everything will be completed."

Under the deal struck in July in Vienna between Iran and the P5+1 group of world powers, Tehran agreed to cut its low-enriched uranium (LEU) stockpile to less than 300 kilograms (660 pounds).

When the nuclear deal is implemented Iran will be allowed to return to the international financial system, receive billions of dollars that were frozen by foreign banks, and sell greater quantities of oil abroad.