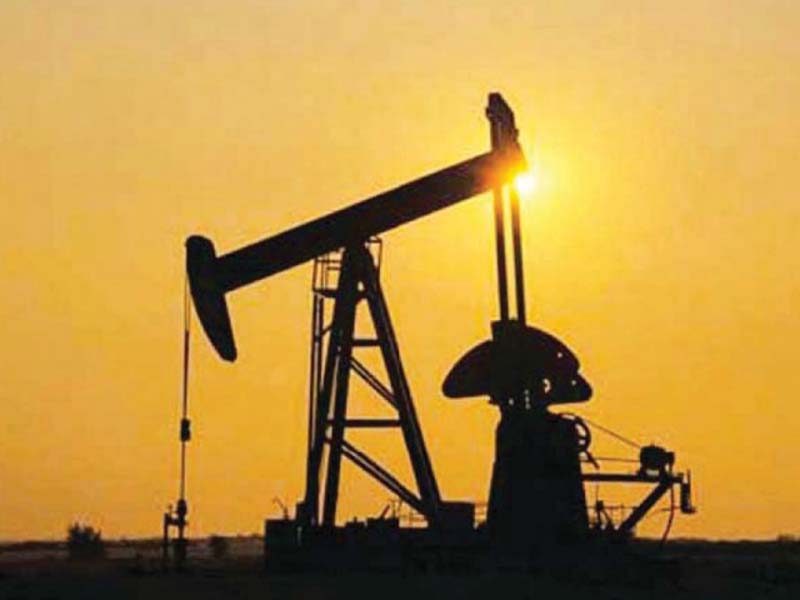 ---
ISLAMABAD:



Consumers are once again facing the worst gas crisis. Production is dropping and the government has failed to honour the promise of easing the shortage through import of liquefied natural gas (LNG).




The reason is the presence of state within state in the energy sector where political and vested interests prevail.

The US and multilateral donors have pushed Pakistan to privatise energy companies to achieve a better growth. Though the government is working on privatising the energy firms, in case of LNG it has taken control of import and distribution, denying the private sector its due role. This is one of the factors behind energy shortages in the country.

Petroleum and Natural Resources Minister Shahid Khaqan Abbasi has said publicly that oil mafia has offered him bribe for stopping LNG import, which is a reason why the government has kept control of the business.

Pakistan inks LNG deal worth $16b with Qatar

In finalising a long-term LNG deal with Qatar, reports suggested that Saifur Rahman, former chairman of the National Accountability Bureau, played a key role. Now, Pakistan State Oil (PSO) has awarded a short-term LNG supply contract to two foreign firms – Gunvor and Shell – at a price that was lower than Qatar's LNG price.

After this, the government appears to have delayed a long-term deal with Qatar due to controversies and the better price offered by the two companies. However, it has been noted that a close relative of the managing director of Government Holdings Private Limited, which has floated a tender for building the second LNG terminal, is representing one of the two companies.

It seems private players are gradually gaining control of LNG import and its distribution. The Economic Coordination Committee has allowed fertiliser and compressed natural gas (CNG) sectors to import LNG. Until then, PSO had been importing LNG and the private sector was denied permission.

LNG prices

Keeping in view the continuously falling LNG prices in the world market, if the government signs the LNG deal at a price equal to 13.7% to 13.9% of crude oil price, which currently hovers around $35.6 per barrel, then LNG will cost in the range of $4.87 to $4.98 per million British thermal units (mmbtu).

PSO has purchased LNG at $7.20 to $8.64 per mmbtu. Though the Oil and Gas Regulatory Authority was asked to approve the price of $12 per mmbtu, it gave approval for $8.6 per mmbtu.

Despite the reduction in global oil prices, the LNG price stands higher. Gas utilities – Sui Northern Gas Pipelines Limited (SNGPL) and Sui Southern Gas Company – are making huge profits, some of which is going into the pockets of private shareholders of these companies.

Domestic gas production neglected

The main focus of the government has been on LNG imports due to multibillion-dollar supply contracts and it has largely neglected the increase in domestic gas production.

Over the past few years, several foreign oil and gas exploration companies have pulled out of the country, which were discouraged by low gas prices. In 2000, a new petroleum policy was framed to cap gas prices and only two discoveries were made until 2007. Many officials believe it was done to please the oil mafia that feared a decline in oil demand.

In recent years, exploration companies have increased gas production by 500 million cubic feet per day (mmcfd), but old reserves have dropped faster than that. When the current government came to power in June 2013, SNGPL was supplying 1,800 to 2,000 mmcfd, but the level has dropped to 1,200 to 1,300 mmcfd, sparking a crisis mainly in Punjab.

Despite stopping gas supply to all other sectors, domestic consumers are still encountering shortages. Gas supply from Sui and Qadirpur, which are major fields in the country, has also declined. On the other hand, crude oil production has jumped with the discovery of new deposits. The government believes that the solution to the gas crisis lies in LNG import, but it has not been able to secure a constant supply source in two and a half years of its tenure.

Pakistan close to clinching $16b Qatar LNG deal

PSO has only been importing LNG on spot purchase basis with no permanent arrangement. The LNG terminal operator is also being made hefty payments despite scarce LNG supplies.

The government should have encouraged the private sector to set up LNG terminals independently, but it involves gas companies in the process. If things continue like this, more controversies could emerge and eventually people will suffer.

The writer is a staff correspondent 

Published in The Express Tribune, December 28th, 2015.

Like Business on Facebook, follow @TribuneBiz on Twitter to stay informed and join in the conversation.
COMMENTS
Comments are moderated and generally will be posted if they are on-topic and not abusive.
For more information, please see our Comments FAQ