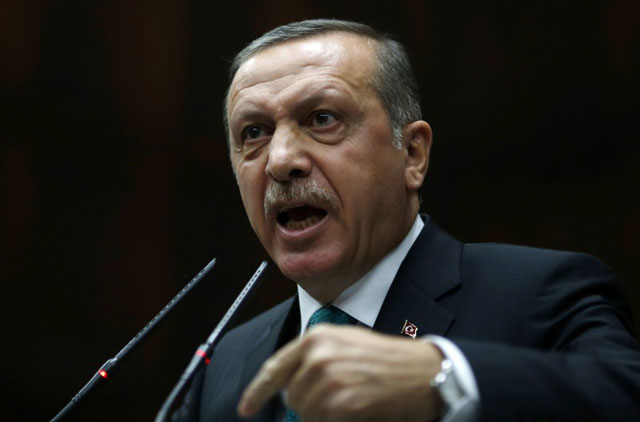 ---
ANKARA: Turkish President Recep Tayyip Erdogan on Sunday accused Iran of sectarian policies in neighbouring Syria by putting its weight behind Syrian President Bashar al-Assad.

"Had Iran not stood behind Assad for sectarian reasons, today maybe we would not be discussing an issue like Syria," Erdogan said in a televised speech in Istanbul.

Iran and Turkey are on opposing sides of the Syrian conflict, with Ankara supporting rebels fighting Assad and joining a US-led coalition bombing the Islamic State group in Syria.

Row over jet downing: Russia and Turkey refuse to back down

Shia Iran however, along with Russia, is a major supporter of Assad, who belongs to the Alawite sect of Shia Islam.

Erdogan blasted Russia and Iran as well as the IS group and Syrian Kurdish fighters for "massacring innocent people mercilessly" in Syria.

He said groups such as IS and the Syrian Kurdish Democratic Union Party (PYD) were "instruments of a global power struggle".

"They are the same as the PKK here. They are no different," he said, referring to the outlawed Kurdistan Workers' Party (PKK).

Turkey considers the PYD the Syrian offshoot of the PKK, which has waged a bloody insurgency in the mainly Kurdish southeast since 1984.