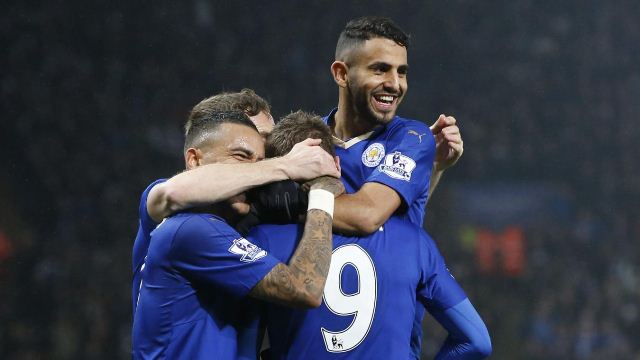 ---
As the year 2015 comes to a close, we look back at some of the standout performances in the sporting world.

Here's a list of emerging superstars who managed to surprise us throughout the year, with some great pull shots, great finishing touches, knockout punches and backhands, all of which will make us remember this sporting year for some time to come.

Cricket: Bangladesh




Bangladesh cricket finally had a year to remember, as they raised their caliber as a team that has shown immense improvement throughout the year.

2015 started with Bangladesh qualifying for the knockout stage of the ICC World Cup after defeating England.

3rd ODI: Bangladesh humiliate Pakistan with a 3-0 whitewash

This was followed by three consecutive ODI series wins at home against India South Africa and also included whitewashing Pakistan.

The successes were mostly down to team effort, but the standout performer from the tigers was young left-arm medium fast bowler Mustafizur Rehman, who performed his best every time he was on the field.

Football: Leicester City




Leicester City became the team that achieved more than anyone could have imagined at the start of 2015.

When the year began, the Foxes were favourites to be relegated after being placed at the bottom for most of the season, and had to win at least six out of the last nine for any chance of surviving the league; but they ended up achieving much more.

Leicester went on to win seven of the last nine, and finished the league at a comfortable 14th position.

Ranieri labels Leicester as Premier League's Forrest Gump

The Foxes remained top of the league on Christmas, which saw them cut the odds of winning the league from 1 to 5,000 to 1 to 20.

This incredible turn-of-form is being largely credited to two young sportsmen, Jamie Vardy and Riyad Mahrez, who have been in sublime form for current league leaders.

MMA: Holly Holm




Holly Holm became one of the show stoppers of the year when she defeated Olympic bronze medalist Ronda Rousey.

Rousey had a record of 12-0 before the defeat, and was tipped as a strong favorite to win the fight.

Rousey was knocked out in the second round.

Holm silences Rousey in stunning KO win

Rugby: Japan




The standout performance from rugby comes from Japan, who defeated two-time world champions South Africa 34-32.

Japan, who is due to host the next Rugby World cup in 2019, managed to score in the last moments to seal the famous victory.

South Africa finish third in Rugby World Cup

This was Japan's first victory in 24 years. South Africa had won the tournament in 1995 and again in 2007.

Following their remarkable performance, the Japanese team coach was nominated for the World Rugby Coach of the Year award.

Tennis: England




England won the first Davis Cup title in 79 years after beating Belgium in the final round of the tournament.

Andy Murray, who is currently world number two, was undoubtedly the star of the show for Great Britain, becominge the first player to win eight live single rubber in a Davis Cup since 1981.

Britain, Belgium into Davis Cup final

The former Wimbledon champion defeated Belgium's David Goffin (6-3, 7-5, 6-3) in straight sets to help his team lift the first Davis Cup since 1936. He also became the second player to have 11 rubbers at the World Group level.