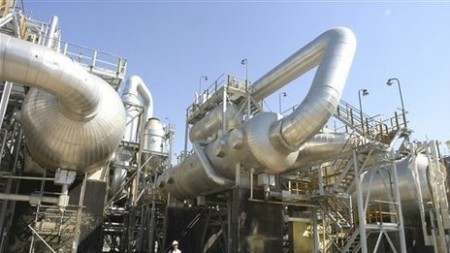 ---
ISLAMABAD: The government will revamp the labour and manpower sector by announcing on Saturday a new five-year labour policy, focusing on improving industrial workers' living conditions and consolidating overlapping laws.

A spokesperson for the prime minister said that the federal cabinet would approve the plan at a special meeting to be chaired by Prime Minister Yousaf Raza Gilani. The previous labour policy had been approved by the Musharraf regime in September 2002. The new framework was due in 2007, but it could not be announced because of political turmoil which ensued the forced sacking of Chief Justice Iftikhar Muhammad Chaudhry by Musharraf.

The incumbent government started working on a draft labour plan immediately after it come into power following the 2008 elections. Federal Minister for Labour and Manpower Syed Khursheed Ahmed Shah would present the policy to the cabinet. According to officials, the draft has recommended to the government and parliament to ratify several conventions of the International Labour Organisation (ILO). An official, who did want to be named, said Pakistan has adopted many, almost all, of UN conventions on labour, but it "is yet to ratify most of them".

Unless ratified by premier institutions, any of the conventions "are not binding on implementation agencies of the state and the private sector". "That is what our policy called for," said an official, who was part of the exercise of the plan. Consolidation into fewer Another official told The Express Tribune that some international think-tanks have been telling Pakistan's policymakers that overlapping labour laws were one of the reasons why international investors shied away from the country.

"We have recommended to the government to consolidate these laws to help simplify complex mechanisms," he said. The policy, according to the officials, "is also laying a lot of stress on the need to improve the role and contribution of women in the labour force and to provide them equal employment opportunities".

Officials said the new plan calls for strict implementation of an ILO convention calling for equal pay for work of equal value. The policy has also called for recognising labourers working in agriculture sector as 'corporate workers'. In the meanwhile, an umbrella organisation representing several labour unions has said that the government has not taken them into confidence in the preparation of the draft.
COMMENTS (1)
Comments are moderated and generally will be posted if they are on-topic and not abusive.
For more information, please see our Comments FAQ