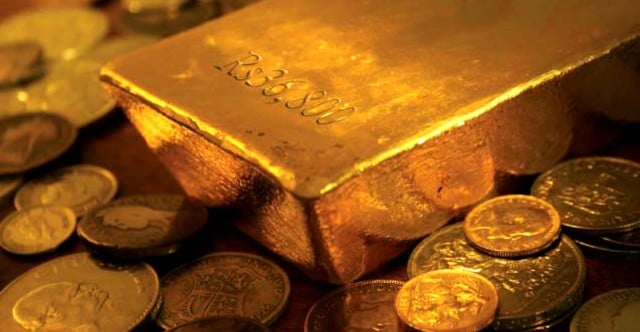 ---
KARACHI: Gold prices rose by Rs200 to Rs36,800 per tola (11.6 grams) on Friday compared to Rs36,600 a day earlier.

Gold peaked after international prices rose to $1,178 an ounce, the highest ever witnessed in 2010. Gold was valued at Rs31,458 per 10 grams on Friday, up Rs86 from the previous day. On Thursday, gold prices had also hit the record at Rs36,600 a tola, eclipsing the previous peak of Rs36,550 on February 3 this year. Since then, gold prices had mostly fallen.

All Sindh Sarraf Jewellers Association President Haroon Rashid Chand said that it is unfortunate that the international market always leaves an impact on the local market. "We cannot do anything when local commodity prices rise due to the international market. All we can do is suffer in silence," he added. However, gold is not the only commodity facing this situation.

"Petroleum prices will also rise from May 1 due to high international prices," he added. Another gold dealer, Mohammad Saleem, said that markets had improved slightly this month as the new wedding season is about to begin. "The steady increase in prices over the past two days is a cause for worry as it will drive our customers away," he complained. In the international market, gold climbed to a four-and-ahalf- month high at $1,178 an ounce on Friday against $1,165 on Thursday.

Gold demand rose as investors were spooked by fears of fallout from the Greek debt crisis. Moody's Investors Service, a ratings agency, has warned that Greek banks would find it more expensive to borrow in the future, bulliondesk.com reported. International experts said that the rise in gold prices reflects that the metal is not just a simple alternative to the US dollar but it is an asset that provides protection against all paper currencies.