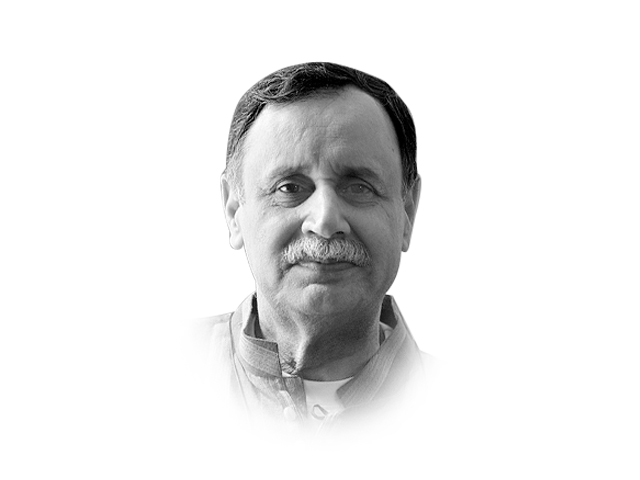 ---
"Your passport has not arrived. You need to come back another day," says the utterly remorseless passport office clerk in a very matter-of-fact tone. "But my receipt clearly says December 7 as the collection date and today is December 7," replies the disappointed customer. "That may be so, but your passport is not ready and you have to come again," repeats the passport office clerk, adding a measure of authority to his voice. Subsequent visits on December 8, 9, 10 and 11 prove just as fruitless and the customer receives the same sterile one-liner. For the customer, each visit means travelling 22 miles, changing three buses and half a day's absence from work.

Needless to say that neither the passport office nor other government departments have any concern over the misery that they manufacture for millions of citizens daily. They also seem utterly clueless about their incompetence, the concept of carbon footprint and the linkage between the two. In December 2015, carbon dioxide (CO2) levels in the atmosphere crossed 400.16 ppm — higher than at any point in the past 400,000 years. CO2 is the chief greenhouse gas that results from human activities and causes global warming and climate change. Passing 400 ppm is an ominous sign of things to come — rising sea levels, melting glaciers, floods and a host of other freak upheavals. CO2 emissions are primarily caused by combustion of fossil fuels — coal, natural gas and oil. Power plants, vehicles, planes and industrial facilities are the principal contributors.

Can Pakistan drastically cut down its carbon emissions, if not completely eliminate its bureaucracy-generated carbon footprint? Thousands of citizens making five totally avoidable visits for collection of their passports is just one small example in this huge ocean of self-created absurdity. In Karachi alone, some four million vehicle owners make two to four visits every year to pay their annual motor vehicle tax. Absence of the receiving clerk, the system being down and non-availability of tokens are often the reasons for these repetitive visits. The minister or the secretary of the Excise and Taxation Department have probably never themselves driven down, stood in a queue and paid these taxes. They have no idea of how their department's incompetence breeds anguish for millions of helpless citizens.

All that is needed is to enable motor vehicle tax payment through any of the half a dozen or so mobile money transfer schemes. This should not just reduce but entirely eliminate the need for going to any office or bank to pay the motor vehicle or any other tax. The colonial practice of visiting government offices and banks for payment of various dues ought to be unthinkable in a country of over 80 million active mobile phone users. Enabling mobile phone payment of the passport fee, the driving licence fee, motor vehicle tax, property tax and income tax could easily save 30-40 million visits to government officers per year. Assuming an average distance of only 10km per visit, this amounts to an annual saving of 66,000 tonnes of CO2 emission — and much more in terms of cruelty meted out to citizens. Some eight million senior citizens make 96 million visits each year to National Saving Centres for collection of profit on their investments. Likewise, 2.5 million pensioners queue up before various national banks and post offices to collect their dues every month. Imagine the massive savings in customer visits, customer torture and carbon emissions if the profits and pensions could be sent directly to the specified bank account of each individual. Why must millions of citizens be deprived of simpler and efficient processes simply because our bureaucracy is not willing to change?

The UK Government Car Service currently has 85 vehicles — down from 142 in 2011. The Pakistan government operates with over 100,000 official cars for its bureaucrats and their families. The UK plans to convert its official fleet to much smaller electric cars from this autumn as ministers seek to "lead by example". Can our government show its commitment to the environment and accountability by following the example of the UK government?

Published in The Express Tribune, December 23rd, 2015.

Like Opinion & Editorial on Facebook, follow @ETOpEd on Twitter to receive all updates on all our daily pieces.