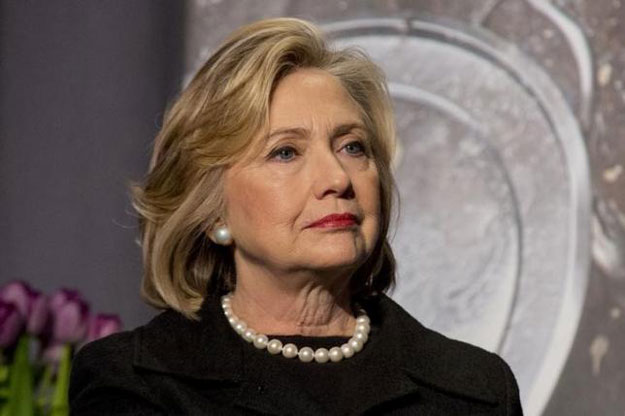 ---
Whether you're in Europe or the United States, it's not an easy time to be a Muslim. With US presidential candidates, such as Donald Trump calling for a blanket ban on Muslims in the US, the alarm bells for intolerance have only been growing louder and louder.

Sometimes a simple message can help reverse some of the damage done by divisive candidates like Trump. And democratic presidential candidate Hillary Clinton found a way to do just that by paying a heart wrenching tribute to a Muslim American soldier who served in Iraq and laid down his life to save the lives of his entire unit,

"Captain Humayun Khan, a Muslim American serving in Iraq, was only 27 years old when his heroic action saved the lives of his entire unit. This is his story. Thank you, Captain Khan," Clinton wrote in a Facebook post.

US Senator pays tribute to Muslim army officer




In the wake of anti-Muslim rhetoric from Republican leaders, Clinton released a video in which she speaks about the sacrifice of US army soldier Captain Humayun Khan. Her audience couldn't help but be moved to tears by Khan's story, swayed as much by the narrative as Clinton's emotion-packed eloquent delivery.

"If you want to see the best of America, you need look no further than Army Captain Humayun Khan. He was born in the United Arab Emirates. He moved to Maryland as a small child. He later graduated from the University of Virginia, before enlisting in the United States Army," the former First Lady and former US Secretary of State stated.




"In June 2004, he was serving in Iraq. One day while his infantry unit was guarding the gates of his base, a suspicious vehicle appeared. Captain Khan told his troops to get back but he went forward. He took 10 steps towards the car before it exploded," Clinton told the spellbound audience.

The 27-year-old was killed, but his unit was saved by his courageous act, she added. He was posthumously awarded the Bronze Star and Purple Heart.

US marine burns Trump with response to Muslim ID card comment

"'We still wonder what made him take those 10 steps,'" Khan's father said in a recent interview, according to Clinton.




"'Maybe that's the point,' he went on," Clinton continued. "'Where all the values, all the service to country, all the things he learned in this country kicked in. It was those values that made him take those 10 steps. Those 10 steps told us we did not make a mistake in moving to this country,' his father finished."




Finishing off, Clinton said, "It's time to stand up and say: We are Americans. We will not turn on each other or turn on our principles. That's what we do here. That's who we are. That's how we will win. That's the America that I know makes us all so proud to be part of."

Watch the video here: