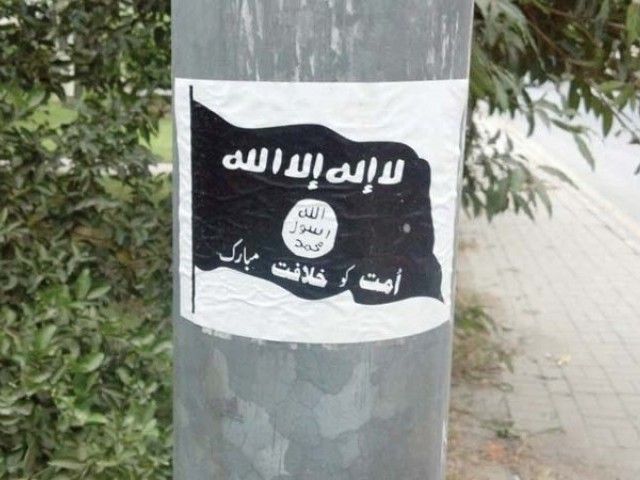 ---
ISLAMABAD: After months of denying the existence of the Islamic State in Pakistan, federal authorities seem to have finally accepted that the Middle Eastern terrorist outfit is gaining a foothold in the country.

According to a list of militant outfits proscribed by the interior ministry, the IS group – also known by its Arabic acronym of Da'ish – was banned in July. The list was shared by the country's security czar in parliament last week.

Assistants of terror: How women raise funds for Da'ish in Karachi

Considering the official stance, the government has banned Da'ish without the group's presence in the country. The list shows the outfit was proscribed on July 15, making it the only one to have been banned in the aftermath of the APS Peshawar massacre of December last year.




The last group to be banned was the Jeay Sindh Muttahida Mahaz on March 15, 2013. The Hafiz Saeed-led Jamaatud Dawa happens to be under observation since Dec 1, 2005.

So has the government is finally acknowledged the presence of the militant outfit by banning it? "This is contradictory to the previous statements of the government that IS does not exist in Pakistan or it is not operating in Pakistan," said Ashraf Jahangir Qazi, former ambassador to the US and former head of Institute of Strategic Studies in Islamabad. "The government issues contradictory statements all the time. There is nothing new here."

Or, he added, it is not necessary the militant group had been operating in the country and the government may just be echoing the narrative of the US.

"This is a straight-forward regional, sectarian fight with one of the richest countries supporting all the Sunni extremists and then Iran, on the other hand, supporting the others," Ashraf said. "This is their fight and it has reached Pakistan and we follow what we are told whether it's consistent or not."

Maintaining its official stance, the Foreign Office has repeatedly stated that Da'ish has no footprint in the country, despite reports that some local militant groups have already aligned themselves with the terrorist group, which has established a self-styled caliphate in Syria and Iraq.

Agencies warn of Da'ish-inspired attacks in Punjab

According to some security officials, banning IS was a pre-emptive measure to deny the militant group any space in the country. Under the National Action Plan, the government has been monitoring activities and movements of proscribed organisations. The measures include barring public appearance of militant leaders and re-emergence of banned outfits under new names.


On August 4, Prime Minister Nawaz Sharif had constituted a committee to oversee the implementation of sanctions against designated terrorists under the UN Security Council resolutions. A ban is already in place on the media coverage of proscribed organisations and individuals.


Published in The Express Tribune, December 21st,  2015.
COMMENTS (1)
Comments are moderated and generally will be posted if they are on-topic and not abusive.
For more information, please see our Comments FAQ