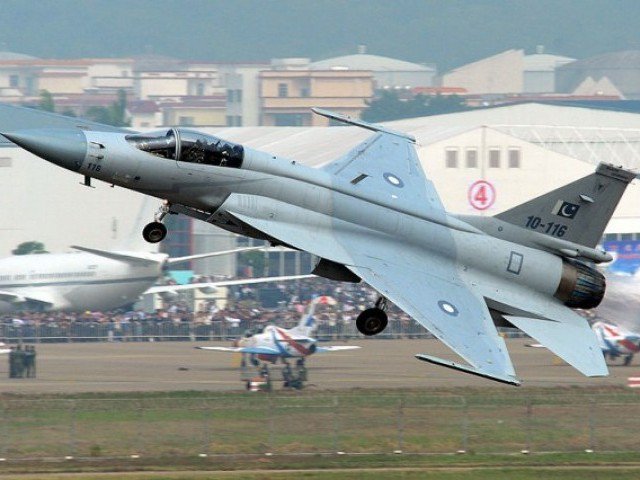 ---
ISLAMABAD: A top Malaysian official in Pakistan indicated on Sunday that his country is mulling options to buy Joint Fighter-17 (JF-17) Thunder multi-role fighters from Islamabad.

"This [JF-17] jet fighter is considered an excellent production of Pakistan in the defence sector and decision about the number [of purchases] would be taken very soon by the Malaysian government," High Commissioner of Malaysia to Pakistan Dato Dr Hasrul Sani bin Mujtabar said in a media interview.

'JF-17 thunder fighter has capability to compete with any modern fighter jet'




Pakistan and Malaysia, he said, are enjoying excellent relations in the defence sector as a result of Joint Committee on Defence of both the countries which play role as an active forum.

Focusing on the multibillion-dollar China-Pakistan Economic Corridor (CPEC) project, he said Pakistan is a blessed country with an important strategic position and it should take maximum advantage from this position for the development of the country and betterment of the nation through economic revolution.

"We are happy over the announcement of CPEC with a total volume of investment more than $40 billion and this project will attract multibillion dollars further investment to Pakistan as it is being considered one of the biggest indicators for the better economic future of Pakistan," Dr Hasrul Sani added.

India concerned after Pakistan's JF-17 export order

He went on to say that CPEC will change the entire economy of Pakistan and it will be a huge project which will open many windows of development in the country. "It is not only beneficial to Pakistan and China but also for the entire region."


Talking about Pakistan as a trade partner, the high commissioner said: "Pakistan is one of the largest trade partners of Malaysia with a total trade volume of more than $2 billion and that could be enhanced further in the times to come."


Published in The Express Tribune, December 21st,  2015.