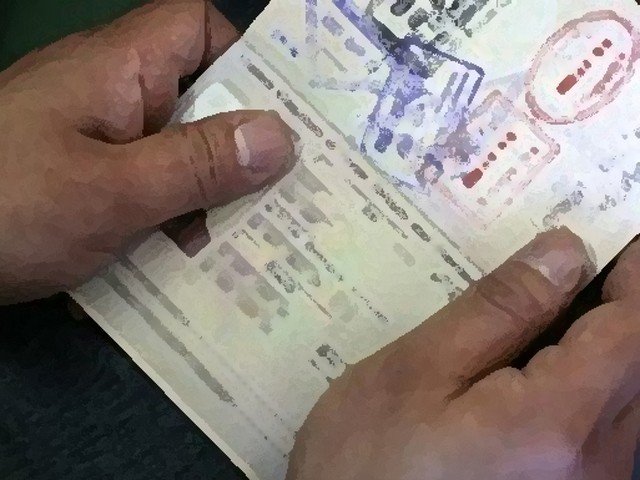 ---
ISLAMABAD: The United Kingdom is pursuing an unannounced policy of turning down visa applications of Pakistanis, becoming one of the top 'no-go' countries for the country's nationals, a study and background interviews conducted by the Online news agency have revealed.

The British High Commission in Islamabad has turned down thousands of Pakistanis' visa applications this year, without citing any solid reasons and many on frivolous grounds which cannot be challenged at any forum.

Pakistani passport third worst for international travel

Although the British High Commission in Islamabad and two deputy high commissions in Karachi and Lahore are fully functional, the visa applications of Pakistanis are processed at the Abu Dhabi High Commission, mainly by Indian staff. Even a large number of Pakistanis who have visited the UK twice or thrice in the recent past have been denied visas for unclear reasons.

The British High Commission in Islamabad officially refused to provide the number of applications received and rejected, and how much amount was accumulated against them this year. An official of the high commission said the figure could run into thousands.

Online sent a questionnaire to the British High Commission in Islamabad asking four questions: how many applications were received this year, how many of them were rejected and granted visas, how many Pakistanis who have traveled to the UK in the past have been denied visas and what is the amount the high commission has accumulated against these applications?.

Are British Pakistanis uncivil and lacking basic common courtesy?

Currently, the British High Commission charges fees from Rs14,000 to Rs100,000 for visas of different categories and durations. Bushra Naz, a public affairs officer at the British High Commission Islamabad, in response, said that she had forwarded the questions to the Abu Dhabi High Commission. "That's all I can do for you. It is better to contact them", she said.

Mohammad Atif, who had applied for the UK visa from Lahore, said his three consecutive applications were rejected on different grounds. "Finally, when I cleared all the objections, the visa officer rejected my application, because he thought I would stay behind there despite the fact I had lived in the UK for two and a half months before".

"Each time, I deposited Rs14,000 as visa fees and the high commission always welcomed that because they were getting money against the application. They should have refused to receive the subsequent applications if they had cogent reason to turn down my first application", he said. 

Published in The Express Tribune, December 19th, 2015.