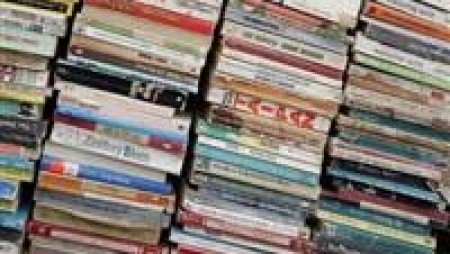 ---
ISLAMABAD: The new academic year began a month ago but free books have still not been provided to students of government schools in the capital.

"The Federal Directorate of Education (FDE) has not supplied the syllabus books as yet," the head of an educational institution told The Express Tribune on condition of anonymity. "Our staff visited the FDE office twice but officials are stalling and delaying the matter", he added. "It was clearly stated in the new admission policy that no child will be refused admission and nobody will be deprived of their right to education," he said, "However, one must question whether necessary facilities are being provided to school children.

Do the schools have proper staff, buildings and furniture?" "If basic facilities [at schools] are not being provided, how can we admit new students?" he asked. "Currently, every class in my school has more students than there is space for. We are already overburdened and cannot accommodate new students," he said. He also criticised the government's decision to have two holidays in a week. "A month has already been wasted because textbooks have not been supplied.

One less working day will not only affect the standard of education, but the syllabus will not be completed on time," he said. He said the FDE should immediately provide textbooks to children and change school schedules so that students have longer working hours per day. Director-general FDE Shaheen Khan told The Express Tribune that textbooks are being provided to schools in phases. "The problems in this regard will be discussed and sorted out in a meeting with the National Book Foundation on Monday," she added.

The director-general also said school schedules will be changed. There will be more working hours to compensate for the time lost because of the holiday on Saturday, she said. On the other hand, private schools have unanimously rejected the two-day holiday, which is part of the government's energy conservation plan. The All Pakistan Private Schools Association, at a press conference in Lahore on Wednesday, claimed that they did not receive formal notification from the government to close down schools on Saturday.
COMMENTS
Comments are moderated and generally will be posted if they are on-topic and not abusive.
For more information, please see our Comments FAQ