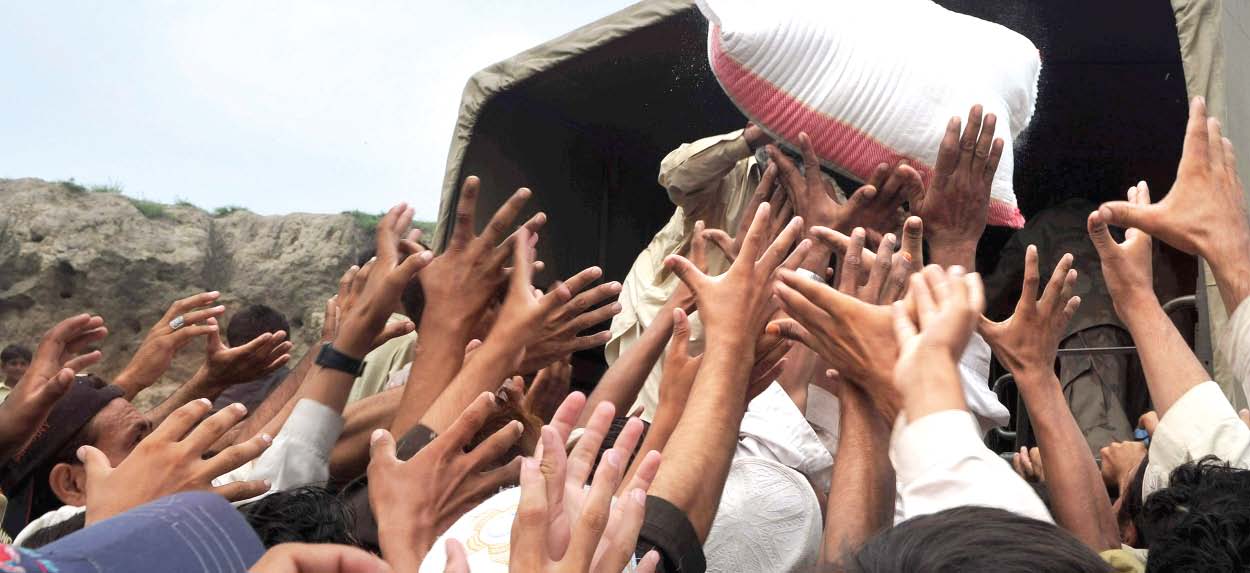 ---
KARACHI: When Shafiqa Fikree died in November, the post of headmistress for the Cambridge section at St Joseph's Convent High School fell vacant.

It was only recently that, after much debate and consideration, Sr Julie Pacheco, the school's principle, decided who her replacement would be. "Ms Faiza Kazi said 'no'," said Math teacher Aileen Soares while talking to The Express Tribune. Ms Soares, who joined in 1962, the same year as Ms Fikree, is one of the most senior teachers at the school.

"I said 'no' as well because I simply have too many classes." In the end, the soft-spoken Ms Naseema Kapadia, who has run the computer department since 1985, was asked to fill Ms Fikree's shoes. Ms Kapadia, who teaches classes eight to eleven, has been the academic coordinator for several computer studies committees at private and government schools. She has been the chairperson for the Pakistan Association for Computer Education in Schools and has authored a book on the subject that was published by the Oxford University Press.

In a small but sophisticated ceremony on Friday, Ms Kapadia was given her letter from the Provincial of the Daughters of the Cross Sr Parveen and with it, one of the most responsible and important positions in the school. "I have been made to step into the shoes of an icon. This is a challenging feat and my endeavour is to live up to the motto of the school, 'Forward God Willing'," said Ms Kapadia. "I was very surprised when they offered me the headmistress post, but honestly, I don't feel competent enough," she said.

Ms Fauzia Fikree, the History and World Affairs teacher at the school, told Ms Kapadia that Ms Shafiqa Fikree had wanted her to take her place after she was gone. It made sense because Ms Kapadia was handling and dealing with a lot of the administrative work during Ms Fikree's term. "I was doing most of the work already as all the results, schedules, records and syllabi were on the computers and I was maintaining the whole network," she explained, adding, "I could not have done anything without the incredible support of teachers and students alike."

About replacing Ms Fikree, Ms Kapadia said she could never fill Ms Fikree's shoes. "She is a role model for all of us and we just followed whatever she used to tell us blindly because we knew every concept or opinion she had was right. Things would just fall into place." Ms Kapadia said that if and when she is officially appointed as the headmistress of the school, she will try to keep up and maintain Ms Fikree's standards and her legacy.

She, as a Computer Studies teacher and headmistress, plans to explore new avenues and incorporate Information Communication Technology in all curriculum areas. "We are part of British Council's Connecting Classrooms and our school is now a member of their global school network," she told The Express Tribune. "Our students are part of lectures and collaborative curriculum projects via video conferencing. They make presentations, others write essays and we upload all the work for the UK-based lecturers."

This is Ms Kapadia's aim and vision for the next few years. She wants St Joseph's Convent to be a part of the global education network. She wants her students to not have a confidence crisis but be so self-assured that they can interact and present themselves as tolerant and well-educated Pakistanis to the world. "We know about the whole world, but the world does not know about us. That's the gap I aim to bridge." She said it would indeed be difficult managing the whole computer system network and the Cambridge section.

"Attending administration meetings, teaching four classes, preparing the girls for their O level exams and overseeing the section would be quite a handful," said Ms Kapadia. But with the students and teachers by her side, she's would handle everything with a smile.
COMMENTS
Comments are moderated and generally will be posted if they are on-topic and not abusive.
For more information, please see our Comments FAQ