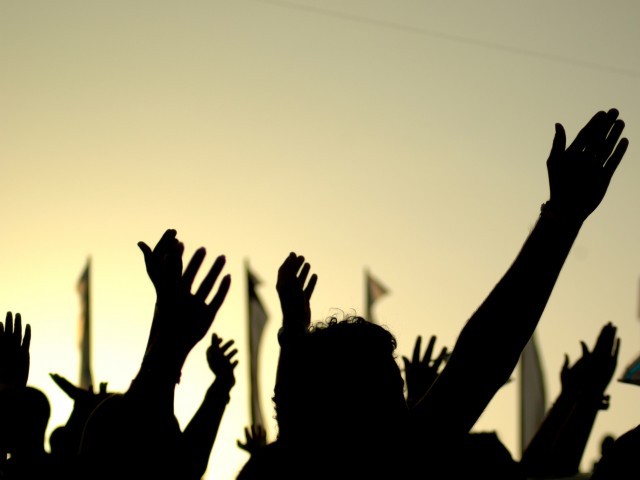 ---
LODHRAN/ BAHAWALPUR:



Independents and Pakistan Tehreek-i-Insaf candidates for chairman and vice chairman in UC-17, Bahawalpur, staged a demonstration at Shahdra Chowk on Tuesday against alleged rigging in the local government elections. The candidates addressed a press conference in this regard as well.




They said elections had been rigged under a pre-planned strategy. They said MPA Fauzia Ayub Qureshi had not only campaigned for the candidate she was backing, but had also given him millions of rupees as development funds during the election campaign. They said she had also foul mouthed other candidates.

They said Shahdra Bahawalpur was a Pakistan Muslim League-Nawaz stronghold however they had systematically rigged the elections in their favour. "It is time Fauzia Ayub is held accountable for her actions…the PML-N must expel her from the party and call for re-election."

JI to back Siddique Baloch in NA-154

The Jamaat-i-Islami will support Siddique Khan Baloch, the Pakistan Muslim League-Nawaz candidate in the NA-154 by-election, in the interest of the people of south Punjab, JI leader Tahir Ahmed Chaudhry said at a press conference in Lodhran district on Monday.

He said the party's central and provincial leaders had held several rounds of talks on the subject and had decided to back the PML-N candidate in the by-elections.

The announcement comes in conjunction with Pakistan Tehreek-i-Insaf chief Imran Khan's arrival in Lodhran to head the campaign for PTI candidate Jehangir Tareen.

Chaudhry says the JI had come to the conclusion that backing PML-N candidates in the Punjab would be the politically expedient thing to do. "It is better for the people of the Punjab." He said the JI has a large vote bank in NA-154.

Siddique Khan Baloch recently challenged the decision of the Lahore High Court (Multan bench) barring him from participating in the elections. Riffat Khan Soomro, a candidate from NA-154, had filed the petition.

Baloch has challenged the decision in the Supreme Court. The hearing is scheduled for December 16. Earlier, the Supreme Court had rejected the election tribunal's decision to bar Baloch from contesting the election.

Published in The Express Tribune, December 16th, 2015.
COMMENTS
Comments are moderated and generally will be posted if they are on-topic and not abusive.
For more information, please see our Comments FAQ