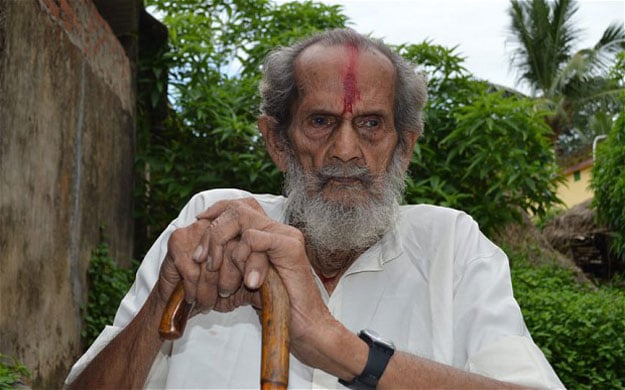 ---
The final surviving royal of the British Raj-era "princely states" of Orissa passed away last Monday in obscure poverty at his asbestos-covered mud hut in Tigiria village, which had been his home since 1987.

Brajraj Kshatriya Birbar Chamupati Singh Mahapatra died on November 30 marking the end of an era. Once known as a playboy prince of colonial India, the Raja of Tigiria had lived in a fine palace, hunted big game and travelled by elephant when he wasn't racing one of his 25 vintage cars.

23-year-old crowned maharaja of Indian royal dynasty

Tigiria, first seized by Mahapatra's ancestors in 1246AD, was the smallest in the eastern Indian state of Orissa, but still afforded its prince enough wealth for 30 servants, luxurious holidays and a famous collection of cars, motorbikes and horses.

In an interview in 2013, the Raja recounted the day when still in his twenties, he "left my diwan [minister]" outside the town hall and signed the document under the instructions of Vallabhbhai Patel, one of India's founding fathers.




However, once Mahapatra had merged his state into the new Indian republic in 1947, his life changed drastically. He lost his state's tax revenues and instead was given an annual income of £130 pounds by the state. For someone who had only had the best of everything in life, the income proved insufficient and by 1960 he had to sell his palace for £900.

Meet the royal family of Talpur

His fortunes again took a turn for the worst when the then Indian prime minister Indira Gandhi withdrew the last remaining royal privileges and he lost his annual income, which had been promised in perpetuity.

Since then, he had been surviving on the charity of his former subjects until his death from a prolonged illness in November.

"The local villagers who looked after him all these years were present…The villagers of Puruna Tigiria served him meals everyday," said Jayant Mardaraj, a descendent of the neighbouring former princely state of Nilgiri.

This article originally appeared on Telegraph.
COMMENTS (16)
Comments are moderated and generally will be posted if they are on-topic and not abusive.
For more information, please see our Comments FAQ