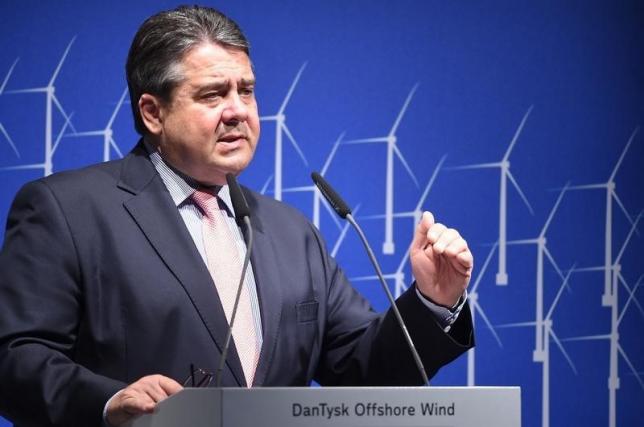 ---
BERLIN: German Vice Chancellor Sigmar Gabriel on Sunday said Saudi Arabia must stop financing fundamentalist mosques abroad which are accused of breeding extremism.

"From Saudi Arabia, Wahhabi mosques are financed throughout the world," said Gabriel.

#SueMeSaudi goes viral after Saudi govt threatens to sue anyone comparing them to ISIS

"In Germany many extremists considered dangerous persons emerge from these communities," he told the newspaper Bild am Sonntag.

Gabriel, who is Chancellor Angela Merkel's deputy in a left-right coalition, warned against alienating Saudi Arabia, a crucial player in the bid to end the Syrian war, with too much criticism.

"At the same time we must make it clear to the Saudis that the time of looking the other way is over," said Gabriel, who is also economy minister.

Gabriel, head of the centre-left Social Democrats (SPD), urged decisive steps in Germany against radical mosques associated with Wahhabism.

Punisher-in-chiefs: How different are ISIS and Saudi Arabia really?

"This radical fundamentalism taking place in Salafist mosques is no less dangerous than right-wing extremism," he said.

The head of the SPD parliamentary group, Thomas Oppermann, also urged steps against preaching that contradicts the basic freedoms guaranteed in the German constitution.

"We will prevent Saudi help in the building or financing of mosques in Germany where Wahhabi ideas are to be disseminated," he told the Welt am Sonntag newspaper.

Wahhabism provided the "complete ideology of the Islamic State and contributes in other countries to a radicalisation of moderate Muslims," he said, adding that "this is something we don't need and don't want in Germany".

The SPD leaders' comments were published days after Merkel's government was embarrassed by the release of a damning report on Saudi Arabia by its own foreign intelligence service, the BND.

Does Saudi Arabia support the ISIS?

The report accused Saudi Arabia of an increasingly "impulsive" foreign policy with the goal of becoming the "leaders of the Arab world".

Merkel's government Friday rejected the BND's findings and called Riyadh, the world's top oil exporter, a key partner in regional conflict resolution.
COMMENTS (27)
Comments are moderated and generally will be posted if they are on-topic and not abusive.
For more information, please see our Comments FAQ