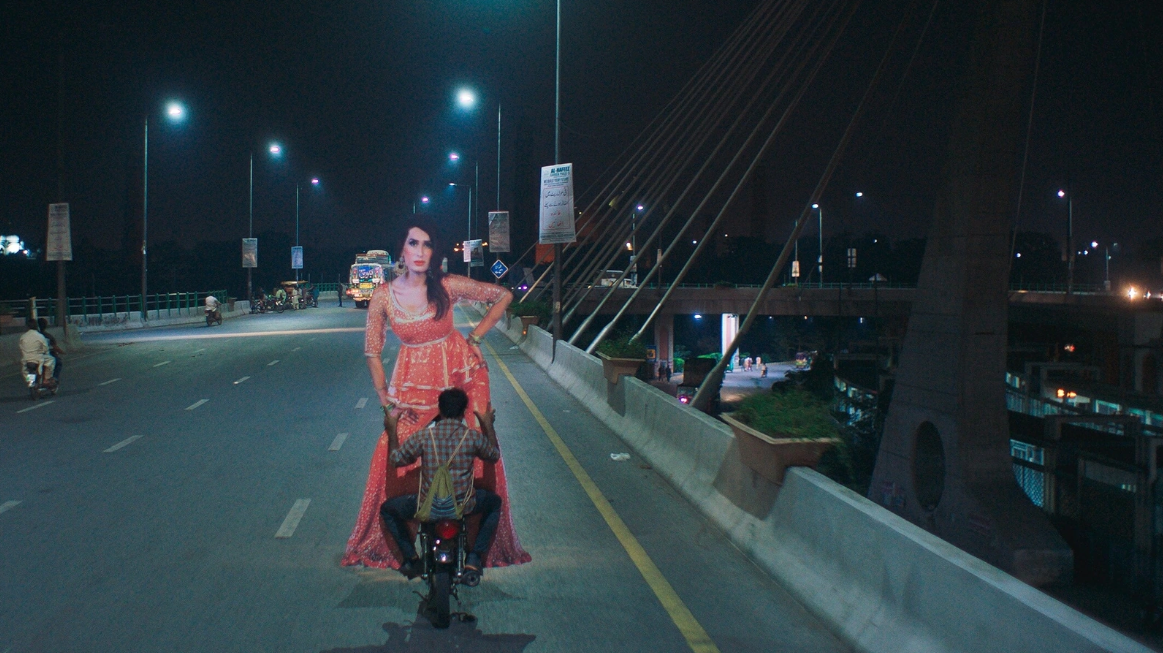 ---
Some films are too hard to kill
It is still a Pakistani film made by Pakistanis, filmed in Pakistan and depicting it. Shouldn't that be reason enough?
---
From Cannes to Cairo, Joyland gave Pakistan many moments to be proud of, with a possible Oscar on the horizon. However, the hopes of having the film screened in Pakistan were shot down, and the Central Board of Film Censors (CBFC) played the smoking gun.
Let's be honest though, does censorship even matter? Is it rational to have fear over a trans-love film? The belief that the film is inciting moral indecency and predilections are just a shy way of hiding the fear of a growing empathy for the transgender community, especially when this community dates far longer than the inception of this country.
The film's exhibition licence was issued in August 2022 and was set to be screened on November 18, 2022. But in a not-so-shocking turn of events, CBFC issued a censor of the film on November 11th. A tweet from Jamaat-e-Islami Senator Mushtaq Ahmed on November 12th revealed Joyland's censor certificate. The certificate grounds its reasons for written complaints, referring that the film did not conform to social and moral standards, citing Section 9 of the Motion Picture Ordinance 1979, to validate their action. An outcry for the injustice and alleged unconstitutional move made by CBFC had fans of Joyland and its cast/crew flocking to social media seeking vindication.
The main detractors of the film point out how the film is a glorification of immorality, all complaints without ever even watching the film. However, this film is not the first in Pakistan to depict a transgender person, where the majority would depict said character as the butt of the joke. I had the fortunate opportunity to watch the film, although heavily edited, and in one scene of the film, Biba (Alina Khan) overhears jokes about "what is in her pants". She does not take that joke lightly and grabs one of the men and holds him against the wall, her hand on his neck. Biba's response is the response of all transgender people in Pakistan: they are not a joke. Joyland's direction places a love story between Haider and Biba, but in this case, the film does not treat it as a joke.
Violence, rape or social critique, we are not unfamiliar with; the news doesn't hide it and WhatsApp conspiracy theory group chats don't either. Why selective censorship, especially when promoting it would be beneficial to society and the country's image at large?
Recently, the Transgender Persons (Protection of Rights) Act (2018) was rehashed for debate, as some religious groups called the bill a promotion of 'homosexuality' and, again, social immorality. Plain and simple, the bill ensures that those who fall under the category of transgender, by self-determination, will be guaranteed their rights are protected and can function as a citizen within Pakistan (on paper at least).
When Biba retorts to the jokes about her, her response reflects the ridicule and criticism her gender since time immemorial. This film does promote transgender rights, building society's empathy. There is nothing glorious about being disinherited and disowned by your family, having a higher chance of being murdered, being outcast by society and much more. The film doesn't glorify immorality but shows the injustice and harsh judgement that minority groups such as the transgender community face on a daily basis. We as a society bottleneck minority groups believing that it's their choice to face such a life, but for them, it is the reality, not a choice.
Censorship does not protect people from the worst parts of life. Movies such as Javed Iqbal (2022), which was censored, retell actual events of a serial killer who killed 100 young boys in Lahore. The reality of those boys being brutally murdered does not change with censorship; society has not forgotten, and certainly the boys' families have not either. Joyland's censorship only covers a fraction of the injustice towards the transgender community.
This film matters a great deal internationally, winning accolades from prestigious foreign film organisations, but it matters so much more for Pakistan. Its recognition highlights a chance to show the world something – the culmination of six long years from its cast and crew. One cast member, Sarwat Gilani, pleads saying,
"Don't take away this moment of pride and joy from our people!"
It is not only about the film's story, but Pakistan is currently having a moment to take pride in its hard work. The sweat, time, effort and tears of its film industry.
No matter the complaints, it is still a Pakistani film made by Pakistanis, filmed in Pakistan and depicting a part of Pakistan. Shouldn't that be reason enough? While CBFC censoring the film doesn't disqualify it from being an Oscar contender; in fact, the film has plans to screen in France on November 22nd. The traction the film is receiving hasn't ceased, and a "high-level committee" reviewed CBFC's decision and overturned it, allowing Pakistan a screening, and as of November 16th, the film is cleared to screen nationally. However, despite overruling CBFC's decision, the Punjab government has promptly revoked its decision to screen Joyland in the province, while Sindh will follow through with its release.
Before the CBFC's ban, the director of Joyland, Saim Sadiq, went on to say that the film is still legally certified to release in Punjab and Sindh. He further added that CBFC's action was unconstitutional, saying,
"The 18th Amendment in the Constitution gives all provinces the autonomy to make their own decision."
On the provincial level, the film was approved for screening on November 18th (prior to CBFC's ban), so this draws the question of how the film could be banned after receiving approval.
The internet gives people many avenues to access such movies, and Joyland being screened elsewhere could segway to movie piracy. Film or no film, there will always be more people who will shed light on the plight of the transgender community and other injustices. Censorship only diverts rather than act as a preventative, and is especially pointless given the access internet provides. If the world wants to watch the film, why wouldn't Pakistan? It is the responsibility and prerogative of the individual to decide if they want to watch the film, not some written complaints.