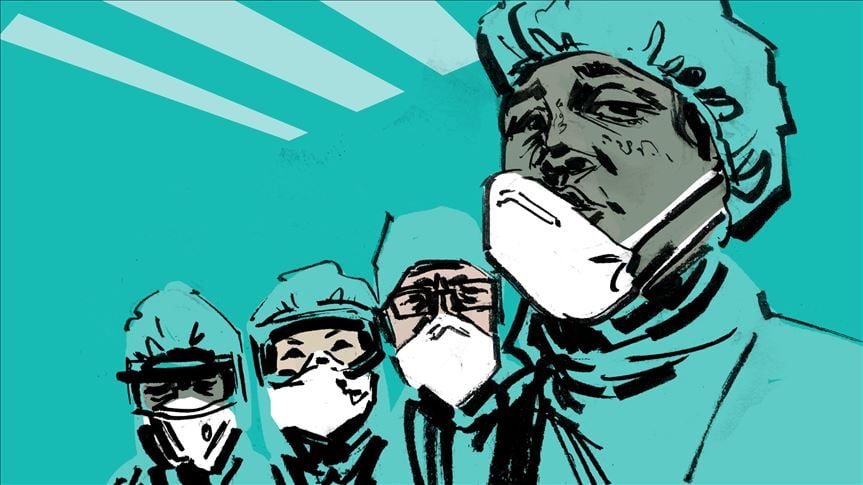 ---
The plight and resilience of nurses during Covid 19
I ask people to stay in their houses. Only when you stay in your homes, we will be able to go to ours
---
The Covid-19 pandemic spread across the globe at an unprecedented rate and has affected all health service departments especially nursing. As nurses we are with patients 24/7 and when compared to other health care providers, we are at a higher risk of contracting the contagious disease. In some situations we have had to work till a point of exhaustion. Our physical as well as mental health has suffered, putting overwhelming pressure on us.
I still remember the day we encountered our first Covid-19 patient at the hospital, our anxiety was at its peak. We were deciding which nurse would be assigned to the patient, our hands were shaking and our hearts were pounding due to stress. It felt as if we were soldiers getting ready for war. Health care professionals always get training on how to prevent infections, by use of personal protective equipment (PPE) and washing hands. But this pandemic touched our emotional health, for which there are no training initiatives. Even during a deadly pandemic health organisations took no steps for our mental well being. As a result most of our nurses are struggling with anxiety and depression, which hampers both our lives with our families as well as our ability to be efficient at our jobs.
According to Despoina and Chrysoula 2020, there has been a rise in mental health issues amongst nurses during the pandemic, such as depression, panic attacks and suicides. High workloads, anxiety related to unfamiliar work environments, lack of work experience, physical burnout and shortage of PPE'S are highlighted concerns that require urgent attention.
Initially, medical bodies such as the World Health Organisation (WHO) and the American Disease Control and Prevention (CDC) were giving guidelines that changed rapidly. Disseminating guidelines to other nurses, all the while following social distancing was a task in itself.
In Covid wards, family members were restricted from visiting, leaving us, the nurses, behind to comfort the patients, often even during their last stages of life. I recall a patient, holding my hand and asking me
"Will I be able to make it, will I be able to see my children again, will I be able to talk to them".
Imagine a woman, who recently delivered her baby getting news about her husband being Covid positive and on oxygen support. In such moments, we supported patients by listening and providing ease through our therapeutic touch and communication. Moreover the added stress of bringing the infectious disease home with us is an additional factor that takes a toll on our mental wellbeing. Nurses with high risk patients at home, stay at the university hostel, so they can isolate themselves and keep their families safe.
Research by Mokhtari, Maoyedi and Golitaleb 2020, concluded that the main repercussions faced by nurses working during the pandemic, were decreased appetite, fatigue and suicidal thoughts. We cannot eat or drink while on duty, or even use the washroom as this would require us to remove our PPE's, which is challenging in critical moments where every second counts.
If such concerns are not addressed effectively, they will not only affect the lives of individuals but will also have a devastating impact on the safety of the entire medical care system.
As this pandemic continues to spread, the demand for health care systems will also rise. Nurses require adequate time to recover from physical and mental stress to ensure optimum job performance. Healthcare organisations should explore, plan, evaluate and implement psychological support programmes for all healthcare workers, with the ultimate goal of empowerment. The mental well being of caretakers should be assessed by experts using proactive approaches.
Recommendations that can help strengthen the mental well being of nurses include ensuring that they have a complete understanding about the pandemic. Moreover frequent mind diverting activities and available avenues for expressing their feelings are needed. Hospitals should adjust work hours to ensure rest between shifts. In addition health facilities must have available water facilities, as this is essential for boosting immunity and hydration. It is also recommended that early assessments for active resolution of stress be prioritised in all healthcare settings where nurses are working.
Finally, I ask people to stay in their houses. Only when you stay in your homes, we will be able to go to ours.